We are now GoDaddy EMEA.
Welcome. Willkommen. Bun Venit. Bienvenue. Benvenidos. добре дошъл.
In April 2017, the Host Europe Group and GoDaddy have joined forces to better serve small businesses and web experts across the EMEA region. At GoDaddy, we're the risk takers, innovators, perfectionists, and inventors that work with MASSIVE focus on joining forces. Whether you're working at one of our Customer Care sites, tech hubs, from your home office, or one of our global sites, you are part of the GoDaddy team. At GoDaddy we have grit and an undaunted spirit. Sometimes that means we make mistakes, but we fail fast and learn so we can get stuff done. We are GoDaddy!
GoDaddy + EMEA: A New Partnership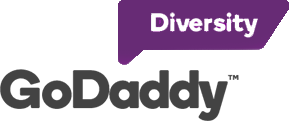 Our diverse employee population reflects the customers we serve. We support and celebrate everyone on our team through our Employee Resource Groups, open and inclusive to all.
Learn More