Customer Care
Our Mission
GoDaddy, the world's largest dedicated small business technology provider, has a long history of providing superior, round-the-clock customer support. Technology companies often force customers to choose between high-tech products or customer support – delivering one but not the other. At GoDaddy, we break that compromise and strive to deliver both innovative technology and phenomenal support for our customers. We provide customer-first service through personalized, 24/7 support channels. Our customers can call or chat with us any time, any day and speak with an enthusiastic, helpful GoDaddy employee! Our representatives are always ready to help; offering consultative solutions, technological support, and business advice.
Global Reach
We now offer products and support in over 55 markets and 30 languages. Our care is segmented by regions (U.S. care for the U.S., India care for India, etc.), and is also segmented by our customers' self-selected technical ability. Our round-the-clock personalized customer care is the "secret sauce" to GoDaddy's success. Our customer care team handles an average of more than 50,000 customer interactions every day! Come join our team of approximately 4,700 representatives who make a difference for more than 17 million customers worldwide.
Meet some Team Members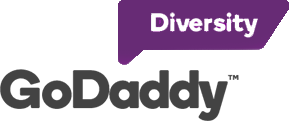 Our diverse employee population reflects the customers we serve. We support and celebrate everyone on our team through our Employee Resource Groups, open and inclusive to all.
Learn More