A
Culture of Creativity

is life at GoDaddy.

We hire the best, give them first-class training and set them loose. If you're driven to perform, you'll fit right in. We approach our work fearlessly, learn quickly, improve constantly, and celebrate our wins at every turn. Everyone is welcome—as an inclusive workplace, our employees are comfortable bringing their authentic whole selves to work. Be you.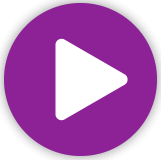 Our
Values

make us strong.

They are witnessed every day in our company's culture and are a declaration of who we are. Our values are the North Star for every member of Team GoDaddy and power our success. They help each of us be our best selves and are paramount to how we attract, hire, promote and reward the best employees.
Extraordinary Customer Focus

Extraordinary focus on the experience and achievement of our customers is how we make a difference in the lives of millions today. Working at GoDaddy is a life-changing experience that offers people an environment to learn, grow, and do the best work of their career for a group of people that are critical to the world's economy. We are creating exceptionally uncommon outcomes for our business tomorrow by our extraordinary customer focus today.


Own Outcomes

Every line of code, every pixel, every interaction with a teammate, customer or partner is a chance to change the world. Our actions and results speak for themselves. We work toward the best possible outcome because we are passionate about our customers. We bring humanity to technology that helps our customers achieve their dreams.

Join Forces

As a team, we move the company toward its vision. When I can help others, I do. Great teams multiply individual talents. Great teammates make others better without taking credit. We win together and lose together. Together, we celebrate our successes and learn from our failures.

Work Fearlessly

We innovate and take risks to achieve uncommon outcomes. We are curious and not afraid of experimentation or failure. We take risks and try new ways of doing things. There are valuable discoveries and lessons to be learned everywhere. We ask questions, we seek to understand, we give feedback and challenge the status quo. We measure our results and continually grow and improve.

Live Passionately

A healthy life fueled by fun and passion for a better world shows in our work. To truly take care of our customers, we begin by taking care of each other and ourselves. Finding meaning and personal fulfillment enables us to be at the top of our game. Our health and time away from the office are as important to us as being extraordinary at work.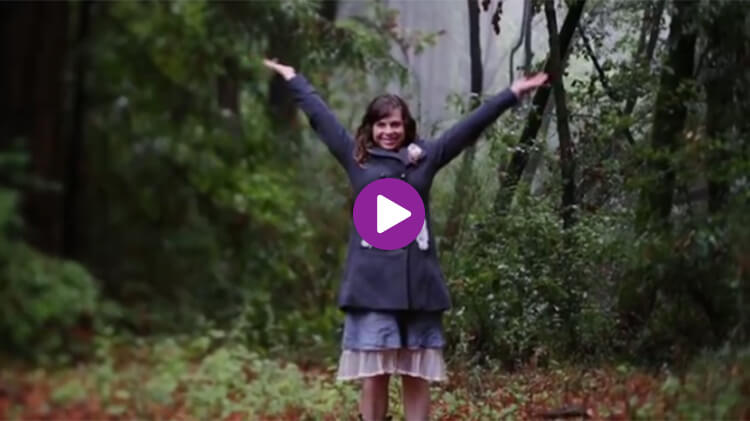 Enjoy some of the best
Benefits

around.
Health & Wellness

Medical, dental, vision, disability beginning on date of hire
Domestic partner coverage
Rest & recharge time away
Parental leave for moms and dads
Healthy living programs
Health concierge
Personal Health Support and tele-medicine
Employee Assistance Plan
Health fairs, flu shots, wellness perks
On-site health and wellness assessments
On-site workout facilities at some locations
Gym discounts
Learn More

Total Rewards

GoDaddy wants every employee to feel financially stable and amply rewarded for their work.

Stock grants available
401(k) program with generous employer match
Professional development & tuition support
Subsidized meals
Transportation assistance
Flexible spending accounts
Child care discounts & subsidies
Adoption assistance
Learn More

Beyond Basics

GoDaddy offers unique programs to reward and inspire employees.

Company-wide celebrations and events: TechFest, Town Halls, picnics, holiday parties
Team kudos and peer recognition programs
GoDaddy Cares volunteer opportunities
Team-building and professional development
Learn More
Our
Diversity

is experienced through a variety of Employee Resource Groups
Women in Technology

GoDaddy Women in Technology (GDWIT) serves to create an ongoing conversation among employees regarding issues of interest to women in the workplace and to provide new opportunities to create impact for women and girls in our local communities. In addition to a robust speaker series, who have included BlogHer founders, Lisa Stone and Elisa Camahort to Anita Borg President Telle Whitney, we also host networking events and community activism.

LatinXs in Technology

GoDaddy LatinXs in Technology (GDLIT) is a community of employees who share the goal of seeing the LatinX community have a greater impact and presence at GoDaddy. Promoting GoDaddy as a multicultural organization and further attracting LatinXs to work in a culturally diverse environment. We strive to provide personal and professional development through peer mentoring, volunteerism and community involvement.

Fitness in Technology

GoDaddy Fitness in Technology (GDFIT) electrifies our culture through energizing movement, motivational wisdom, teamwork and determination. By creating opportunities to connect, get active and get informed, we will foster a supportive, health inspired work-life culture. And we like to MOVE IT, MOVE IT!

Black in Technology

Our group, GoDaddy Black in Technology (GDBIT) aims to bring awareness of the many opportunities and possibilities of a career within GoDaddy to the African American Community. Our goal is to assist in recruiting, hiring and advancement by preparing the community, both internal and external, young and experienced, with additional knowledge and skills needed for a successful career. GDBIT provides employees with continued career development through a diverse speaker series, ever increasing network of employees and a shared desire for inclusion.

United

GoDaddy UNITED is designed to ensure within the walls of our company, EVERYONE is able to be themselves, feels safe and informed with regards to issues relating to the Lesbian, Gay, Bisexual and Transgender community. With a mission that all individuals feel comfortable from a 360 degree perspective when it comes to all things relating to the LGBT community we identify opportunities for GoDaddy to engage LGBT consumers and recruit LGBT employees. We work towards our goal and mission by providing internal education, community partnership, rainbow roadshows and guest speakers.

Veterans

GoDaddy Veterans (GDVET) creates a welcoming and vibrant community of GoGetters with shared experience and values of military service, either directly or through family members. Placing emphasis on promoting career development and continued skill development of Veterans at GoDaddy, particularly in technology, engineering and general business disciplines. We are proud to bring mentorship programs, buddy systems and a quarterly speaker series to support those who have served and their allies.