Corporate
Be a force to be reckoned with
Every day our customers around the world wake up to a new set of possibilities. It's extremely challenging for someone to launch a business on their own while securing sufficient resources and clients to make it through the week. Here at GoDaddy we build, improve, and support the software and tools that impact small and medium businesses all over the world.
Who is GoDaddy Corporate?
Whether it's Accounting, IT, Marketing, Facilities, Legal, or Corporate Development – all are important in their own discipline. When the talents on these amazing teams are working in tandem, they truly are a force to be reckoned with!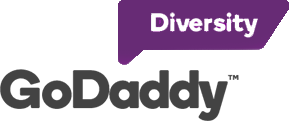 Our diverse employee population reflects the customers we serve. We support and celebrate everyone on our team through our Employee Resource Groups, open and inclusive to all.
Learn More