Truths and trolls:
Comfort zones are slow dream killers
By Kim Clark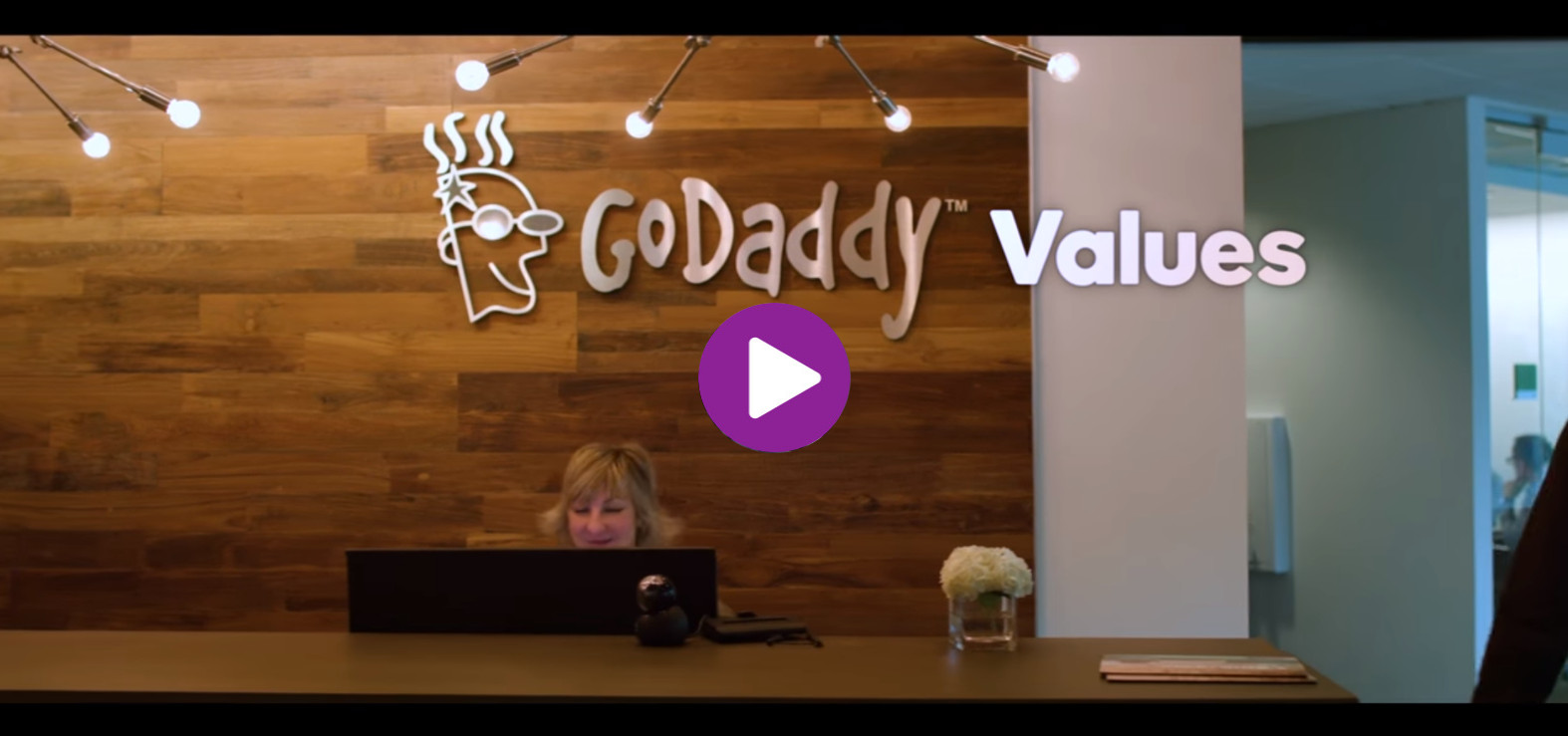 There was a time when I seriously contemplated ending my life.
I had unearthed too many massive truths about myself and my carefully constructed world caved in around me. Alone and overwhelmed at 28, I almost went through with it. Then a troll arrived to rescue me.
Months earlier, my life was full and predictable. My life looked great on paper and I was comfortable in my comfort zone. I was in pre-engagement counseling with a guy I'd dated for years. Christianity was at the heart of my family's life — my grandfather had been a minister, my mother devout; my boyfriend and I started the Young Adults group, we were teachers and drama team leaders in our church. It was our second home.
At the same time, I was in therapy to sort through the guilt I had taken on after the death of my middle sister (June 16, today, is the 32nd anniversary of her death). Tiffany had drowned on her twelfth birthday at my grandparents' house with my mom and little sister only a few feet away. I was 16 and, in true teenage form, I opted to stay home and sleep. I thought I should have been there to save her. I was supposed to be there. It took me 12 years to finally deal with the reality that there was nothing to be done, she had been electrocuted by touching the metal ring on the underwater light (PLEASE check your wiring for shorts if you have a pool!).
I was living in a house
with a couple of housemates, working long hours as a promotions director at a radio station and was barely home. One morning, as I dressed for work, I stepped into my closet to grab a belt and caught a glimpse of a new housemate hauling a box into her room.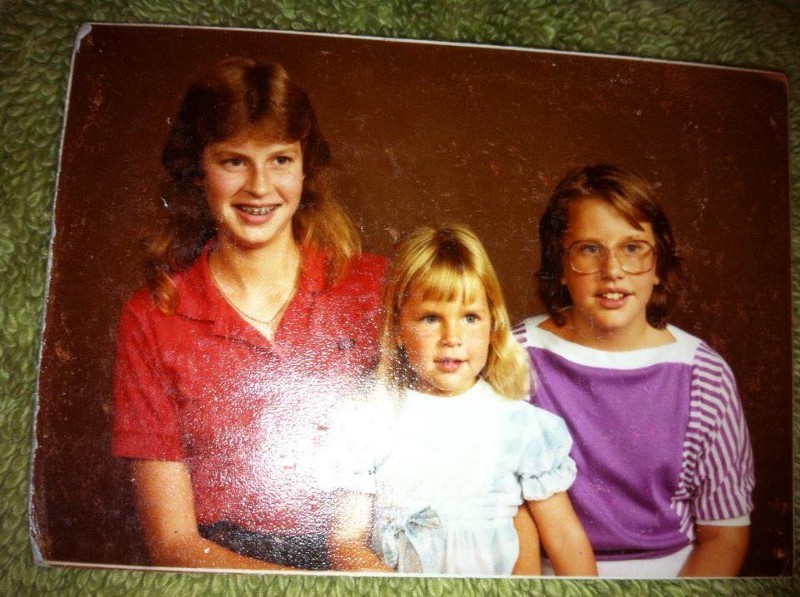 There I stood.
A smart, driven girl. Comfortably heading to marriage to a nice Christian boy. Looking at the butt of a woman I'd met for five minutes. What the…? I'd never felt this way. Thus began the disintegration of my comfort zones and I did the only thing I could: I grabbed my belt, stepped out of both the literal and figurative closets, and started my life over.
The following months were heart-wrenching and exhilarating. I ended my relationship with a fabulous guy. I began coming out to family and friends. I dove headfirst into a rollercoaster romance with the housemate. Within months, she was gone and I was alone with the fallout of my new reality.
My parents loved me, took it upon themselves to do their work, but they feared for my safety and thought it best that I stay on the downlow. The church that had been my safe haven had said adios to me. I had to move to a new town, get a new start. But I learned quickly that I take me wherever I go. Just like the lazy teen who stayed in bed on the last day of her sister's life, I started to believe I was being selfish. It really seemed like the world would be better off without me. I was terrified outside of my comfort zone.
So there I was, seriously considering suicide, crying, scared, when a random childhood memory popped into my mind. It was of a 25¢ poster of a troll that used to hang on my wall as a kid. The caption read, "God don't make no junk." The troll was so ugly, it was grammatically incorrect while saying something so profound tome in that moment, I couldn't help but laugh. And I laughed and laughed and laughed until tears of joy and self acceptance came out.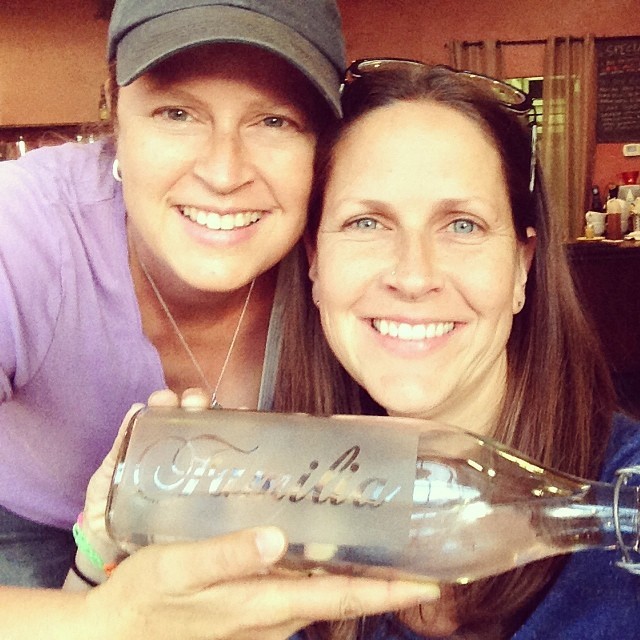 My struggle was not put on me by my family or anyone.
Sure, I was judged and kicked out of my circles, but ultimately, I did it to myself. I felt I had no value, no place in this world if I was gay and therefore God wouldn't love me anymore. The gay community wouldn't take me because of my faith. The Christian community wouldn't take me because I'm gay. I was an orphan. But this goofy '70s troll reminded me that that simply wasn't true. Every life is precious. And every life deserves to be lived truthfully. And I did belong, even it if was charting my own course for a while.
In the years since my troll talked me off the ledge, my friends and family have stood by me. My sister has become the go-to person in her church for struggling youth — no telling how many lives she's saved.
I didn't take my family's advice and keep quiet, I did the opposite and produced a documentary called God and Gays: Bridging the Gap. It sold out its premieres, got distribution and I traveled for two years running conferences, workshops, classes and screenings to use it as a way to facilitate healthy, productive, and especially healing, dialogue. The thousands of stories I've heard, the millions of tears cried on my shoulder…it was the poorest and the happiest time of my life. I still have a lot of work to do on myself, it's an ongoing journey but one thing I stand on solid ground is my authenticity. I know who I am.
I've learned through this experience that even though I almost wasted myself, God wastes nothing…everything I've gone through has made me who I am today and I know Tiffany has been with me every step of the way. I've broadened my view of spirituality and it's guided me through even more tough life stuff. I'm so grateful to have this connection to self and Universe.
This is your story as much as it is mine. It all comes down to embracing who we are, our uniqueness, knowing it has purpose and it's our job to live fully, wholly and deeply. Comfort zones are slow dream killers. Life is meant to be lived.
If you're struggling, watch the Media Temple United It Gets Better video (GoDaddy UNITED video coming very soon). Reach out to PFLAG, GLSEN, trusted friends and family who will help you get to where you need to go to become more you. You are NOT alone and we need you to survive. Happy Pride everybody.
Kim is one of the phenomenal human beings working at GoDaddy and is a member of GoDaddy United and all of GoDaddy's diversity groups. #GoDaddyBrave; #GoDaddyLife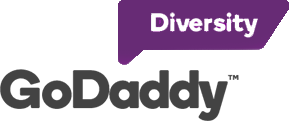 Our diverse employee population reflects the customers we serve. We support and celebrate everyone on our team through our Employee Resource Groups, open and inclusive to all.
Learn More