Site Reliability Engineering - Monitoring Services
Apply
Apply Later
Location Tempe, Arizona
About GoDaddy
GoDaddy powers the world's largest cloud platform dedicated to small, independent ventures. With nearly 18.5 million customers worldwide and over 77 million domain names under management, GoDaddy is the place people come to name their idea, build a professional website, attract customers and manage their work. Our mission is to give our customers the tools, insights and the people to transform their ideas and personal initiative into success. To learn more about the company visit www.GoDaddy.com.
The Global Monitoring Services team manages, maintains and provides quality solutions that enable the business and partners to obtain valuable/actionable insight into the health of products and services. The team provides standards and best practices for business as it relates to monitoring systems and services. We do this at a massive scale to ensure an amazing customer experience across our portfolio.
We're looking for a passionate, entry-level engineer who loves to dive in to technology and pull it all apart to see how it works, then put it back together again better than it was before. This individual will help manage and maintain global monitoring services as well as get the opportunity to work with other engineers in developing and implementing services in the global monitoring space.  We treasure curiosity, communication, a bias towards collaboration and action, and the desire to embrace and extend best practices and patterns. If you're the kind of person who can see something that isn't right and has a compulsion to make it at least just a little bit better before you put it back, we want to talk to you.
Responsibilities:
Will configure and operate CentOS and other mainstream distributions.

Configure and/or troubleshoot Monitoring and Web Application technologies such as Web Servers, HAProxy, Sensu, etc.

Virtualization Technologies – Will work with OpenStack, KVM, and implementation of Linux / Open Source technologies on the platforms.

Config and Automation Management – General operational understanding of common CI/CD or Orchestration technologies employed on Open Source platforms such as Puppet, SaltStack, Jenkins, etc.

Will work with SQL and noSQL data based technologies with a focus on basic troubleshooting and query abilities.

Will focus heavily on documentation of processes, service architectures, troubleshooting and incident management aspects

Performance and Reliability Management – Will troubleshoot and make recommendations on improvement, and will write basic scripts and applications in Python, GO, and other languages.
Requirements:
Four year college degree preferred or relevant experience.

Average 1-3 years experience in a large scale production environment (1000+ servers).

Strong analytical thinker and problem-solver.

Excellent verbal and written communication skills

Extremely self-motivated and always trying to improve

Organized, detail-oriented and able to multi-task

Exposure to LeanIT concepts, DevOps, and Agile methodologies

Experience with mainstream Open Source and Microsoft technologies

Advanced understanding of Linux and Windows operating systems

Experience with Virtualization and Container technologies (KVM, OpenStack, Docker, Kubernetes, Etc.)

Exposure with database technologies (MySQL or MSSQL)

Experience with monitoring technologies and methodologies

Exposure to scripting and coding in industry standard languages (Python, PowerShell, C#, Ruby, etc.) and code management methodologies (eg. Git)
Nice to Haves:
Exposure and experience working with AWS or other public cloud providers

Fluency in at least one programming language (Python, GO, etc.)

Experience with time-series metric technologies such as Influx, Graphite, etc.

Exposure to leveraging and developing RESTful APIs
If you don't think you meet all of the criteria above but still are interested in the job, please apply. Nobody checks every box, and we're looking for someone excited and collaborative to join the team!
GoDaddy is proud to be an equal opportunity employer. We will not discriminate against any applicant or employee on the basis of age, race, color, creed, religion, sex, sexual orientation, gender, gender identity or expression, medical condition, national origin, ancestry, citizenship, marital status or civil partnership/union status, physical or mental disability, pregnancy, childbirth, genetic information, military and veteran status, or any other basis prohibited by applicable federal, state or local law. GoDaddy will consider for employment qualified applicants with criminal histories in a manner consistent with local and federal requirements.
If you need assistance completing an application for a position with us, please reach out to our Recruiting Team at Recruiting@godaddy.com
Please note that GODADDY does not accept unsolicited resumes from recruiters or employment agencies.
To submit your application to this position, please click Apply . On the next screen, after you click Apply, click Create to establish your candidate account. If you have previously created a candidate account, please slick Sign-In and use that account to complete your application.
Job ID R006848
Apply
Apply Later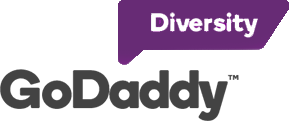 Our diverse employee population reflects the customers we serve. We support and celebrate everyone on our team through our Employee Resource Groups, open and inclusive to all.
Learn More