Senior Site Reliability Engineer - Monitoring
Apply
Apply Later
Location Tempe, Arizona; Austin, Texas; Cambridge, Massachusetts; Carlsbad, California; Kirkland, Washington; Los Angeles, California; Phoenix, Arizona
About GoDaddy
GoDaddy powers the world's largest cloud platform dedicated to small, independent ventures. With nearly 17 million customers worldwide and over 75 million domain names under management, GoDaddy is the place people come to name their idea, build a professional website, attract customers and manage their work. Our mission is to give our customers the tools, insights and the people to transform their ideas and personal initiative into success. To learn more about the company visit www.GoDaddy.com.
The Monitoring Services team manages, maintains and provides quality solutions that enable the business and partners to obtain valuable/actionable insight into the health of products and services. The team provides standards and best practices for the business as it relates to monitoring systems and services. We do this at a massive scale to ensure an amazing customer experience across our portfolio.
We're looking for a passionate, high level engineer who loves to dive in to technology and pull it all apart to see how it works (the undiscovered country), then put it back together again better than it was before. This individual will help drive the technical vision for Monitoring Services along with fellow Architect/Engineers and the Director.  We treasure curiosity, communication, a bias towards collaboration and action and the desire to embrace and extend best practices and patterns. If you're the kind of person who can see something that isn't right and has a compulsion to make it at least just a little bit better before you put it back, we want to talk to you.
You apply expert-level knowledge of CS principles and engineering best practices every day to constantly innovate and improve everything you touch. You seek to automate, instrument, and make data driven decisions. You are experienced with CI/CD and development best practices and can mentor new engineers confidently.  You can develop novel new software libraries, features and entire services or applications from scratch with little direction and can design and socialize important software updates across the entire company. You have a broad and encompassing approach, and are capable of working with several teams from different parts of the company together to validate broad, far-reaching designs, divide work for implementation and drive good process, code review and testing methodologies across a larger group.
Requirements:
BS in Computer Science, Computer Engineering, Information Systems, Math, or equivalent degree or experience

10+ years of relevant engineering experience

Well versed and experienced with Amazon AWS suite (EC2, EKS, S3, Lamda, Kinesis, SNS, SQS, etc.)

Knowledge with Open Source technology that provides insight into service health (Sensu, Prometheus, etc.)

Experience with ELK stack (Kibana)

Experience with APM tools like New Relic or ElasticAPM

Strong knowledge with time series databases (ie. InfluxDB)

Knowledge of Python, Java, Javascript (NodeJS) and/or Go

Expertise in object-oriented software development

Experience with multiple data platforms is a plus (MySQL, PostgreSQL, Hadoop, Cassandra)

Strong knowledge of CI/CD tools and best practices (Jenkins, Pipelines)

Familiarity with Agile (Scrum) software development, Git/GitHub, and related tools

Passion for self-driven, continuous learning both in and out of the office

Excellent communication skills are required to be able to convey technical issues and details to non-technical users

Strong algorithm and data structure skills.

OpenStack and Kubernetes experience a huge plus

Experience with Moogsoft or other intelligent platforms for operations is a plus
Responsibilities:
Contributes to the design, reviews code and mentors junior engineers in the team.

Designs and implements significant part of the system/service from end to end.

Resolves issues in production.

Prototypes new innovative solutions.

Hands on coder with keen focus on details.

Guide the technical strategy and vision of the team with Director and Architect

Help drive Architecture discussions amongst fellow architects, senior engineers in the team and across the company.
GoDaddy is proud to be an equal opportunity employer. We will not discriminate against any applicant or employee on the basis of age, race, color, creed, religion, sex, sexual orientation, gender, gender identity or expression, medical condition, national origin, ancestry, citizenship, marital status or civil partnership/union status, physical or mental disability, pregnancy, childbirth, genetic information, military and veteran status, or any other basis prohibited by applicable federal, state or local law. GoDaddy will consider for employment qualified applicants with criminal histories in a manner consistent with local and federal requirements.
If you need assistance completing an application for a position with us, please reach out to our Recruiting Team at Recruiting@godaddy.com
To submit your application to this position, please click Apply . On the next screen, after you click Apply, click Create to establish your candidate account. If you have previously created a candidate account, please slick Sign-In and use that account to complete your application.
Job ID R004015
Apply
Apply Later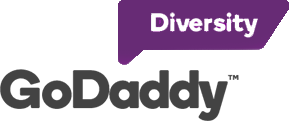 Our diverse employee population reflects the customers we serve. We support and celebrate everyone on our team through our Employee Resource Groups, open and inclusive to all.
Learn More