Security Engineer III
Apply
Apply Later
Location Tempe, Arizona
Additional Locations Tempe, Arizona, United States of America
About GoDaddy
GoDaddy powers the world's largest cloud platform dedicated to small, independent ventures. With 20 million customers worldwide, GoDaddy is the place people come to name their idea, build a professional website, attract customers and manage their work. Our mission is to empower entrepreneurs everywhere, making opportunity more inclusive for all. To learn more about the company visit www.GoDaddy.com.
We've adapted our hiring process in response to COVID-19.  To learn more about what GoDaddy is doing differently click here.
About GoDaddy: We're empowering entrepreneurs to change the world if it doesn't quite fit them. To make their idea real. To grow it online. We help them do what they've been dreaming of and mold the world to their ideal. GoDaddy is the world's largest and trusted domain registrar that empowers everyday entrepreneurs with creative ideas to succeed online.

- Role Description: Support and maintain security hygiene at GoDaddy, ensuring that it meets the business requirements and performance goals.

- Must Have Skills: Tanium domain specialist; experience with dynamic environments and procedures; experience with patching systems; good social skills; proficiency in Agile project management methodology (Scrum master is a plus); demonstrated experience with endpoint security and systems management; solid ability to solve issues and coordinate teams to resolve root cause

- Good to Have Skills: Knowledge of Risk Management frameworks, Security frameworks & Data Protection regulations; technical writing skills; Security vulnerability operations; understanding of desktop and server operating systems and software, as well as a general background in information security.
Key Responsibilities:

Tanium platform administration – RBAC, Groups (User and Computer), Sensors, Packages
Demonstrate enterprise tooling to analyze data for threat modeling
Document for requirements, engineering drawings and diagrams, as well as operational installation (runbooks) to deliver infrastructure services for projects
Maintain responsibility for the day-to-day installing, configuring, and managing of the Tanium solution, reviewing Tanium updates and release notes, updating Tanium core and modules and resolving interpersonal impact
Translate business needs into significant work you're doing
Work with engineers and analysts to collect requirements for enterprise projects and identify the enterprise infrastructure services required
Document infrastructure environments in coordination with other infrastructure and application teams to ensure the system is secure, highly available, and scalable
Collaborate with project managers, other specialists, architects, administrators, and customers to deliver projects on time and within budget.
Collaborate with other enterprise infrastructure teams to deliver enterprise services to the businesses
Collaborate with service providers of data centers to deploy new solutions
Explore and pay attention to new technologies that can bring value to the organization
Handle technology proof of concept selection criteria, evaluation, and testing
Perform patching activities
Lead Agile Ceremonies
Demonstrable ability to seek issues and coordinate teams to resolve root cause
Additional Information
Tanium Comply, Deploy, Patch, Threat Response and Discover modules Task automation – saved question/action deployments Tanium API integration Experience of programming and scripting, including BASH, Python, VBS, or PowerShell
Technical Experience:
Vulnerability Management Operations; Nessus; Tenable iO; Qualys; ASV coordination; Tanium; JIRA; ServiceNow; Professional Attributes: 3+ years working in Enterprise Information perform with multi-site environment; Agile champion Personal Attributes: High passion for security, innovation and problem-solving; demonstrable work well within a team; ability to work multi-functionally and organizationally to drive a common goal; agile champion; strong written, verbal and communication skills; good social skills (in both technical and non-technical discussions)
Additional Skills:
Ability to lead stressful situations in dynamic environments Strong problem-solving skills by exercising independent judgment with minimal direction from supervisor Ability to analyze complex problems and implement solutions and/or workarounds Proven initiative, flexibility, and ability to adapt to changing priorities and work environments Able to work on multiple projects simultaneously with a keen desire to learn and rapidly growing depth of knowledge Ability to thrive in a sense-of-urgency environment and demonstrate standard methodologies Proficiency in Microsoft Suite and Atlassian Suite
Please note that GODADDY does not accept unsolicited resumes from recruiters or employment agencies.
GoDaddy is proud to be an equal opportunity employer. We will not discriminate against any applicant or employee on the basis of age, race, color, creed, religion, sex, sexual orientation, gender, gender identity or expression, medical condition, national origin, ancestry, citizenship, marital status or civil partnership/union status, physical or mental disability, pregnancy, childbirth, genetic information, military and veteran status, or any other basis prohibited by applicable federal, state or local law. GoDaddy will consider for employment qualified applicants with criminal histories in a manner consistent with local and federal requirements.
If you need assistance completing an application for a position with us, please reach out to our Recruiting Team at myrecruiter@godaddy.com
Please note that GODADDY does not accept unsolicited resumes from recruiters or employment agencies.
To submit your application to this position, please click Apply . On the next screen, after you click Apply, click Create to establish your candidate account. If you have previously created a candidate account, please slick Sign-In and use that account to complete your application.
Job ID R009216
Apply
Apply Later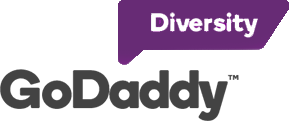 Our diverse employee population reflects the customers we serve. We support and celebrate everyone on our team through our Employee Resource Groups, open and inclusive to all.
Learn More