Overview
At GoDaddy you'll work with some of the best professionals in the world in an agile, small team environment owning a project end to end. Our marketing team members find success at GoDaddy and we give you the room you need to deliver the extraordinary. We collaborate with passion, and listen to our customers. Since many of us share an enthusiasm for entrepreneurship ourselves, we bring the full force of our personal and professional experience to work everyday.
Success Profile
What makes a successful Sr. Director of Product Management - Security employee at GoDaddy?
Check out the traits we're looking for and see if you have the right mix.
Imaginative

Strategic

Results-Driven

Collaborative

Flexible

Proactive
Productive

Deadline-oriented

Organized

Digitally savvy

Leadership

Analytical

Detail-oriented

Insightful
Job Description
About GoDaddy
GoDaddy powers the world's largest cloud platform dedicated to small, independent ventures. With nearly 18.5 million customers worldwide and over 77 million domain names under management, GoDaddy is the place people come to name their idea, build a professional website, attract customers and manage their work. Our mission is to give our customers the tools, insights and the people to transform their ideas and personal initiative into success. To learn more about the company visit www.GoDaddy.com.
GoDaddy's (NYSE: GDDY) mission is to be a growth partner to everyday entrepreneurs, the security group aims to achieve that by helping them do it securely.

Today the group has deep roots in securing presence, while important, the group is on a path to widen the portfolios breadth looking into new ways that we can help secure the business. We are in search of a leader that can help chart that path.

The security group is on a mission to make security seamless, transparent and accessible to the every day entrepreneur. A critical, underserved, audience of the web that coincidently makes up a critical portion of the web fabric. Security is nuanced, it's complex, and it's our job to simplify that process for them.

As the leader of this group, you will be part of the groups leadership team helping to define the future of the products portfolio, while being intimately responsible for the execution of the day to day operations. You, as the Sr. Director of Product Management for security, will partner with the engineering, marketing and care leaders to lead various aspects of planning and execution for GoDaddy's security suite. You will help our customers secure businesses across a number of different domains helping to establish GoDaddy as a trusted partner.
 In this role, you will work closely with Engineering, Marketing and Care leadership to architect and deploy GoDaddy's security suite of products. The job will include the creation of product strategy, roadmaps and other strategically important product families within the Security Business Unit (SBU).
Some of your responsibilities may include:
Be willing to get your hands dirty, leading from the front with partners and your own team.
Coach and mentor Junior Product Managers, providing servant leadership to help the team be successful as a whole.

Create and operationalize new products and services that enhance our customers security footing, including forecasting, modeling and managing various product lines.

Partner with the engineering leaders to help lead and take a hands-on approach to the entire software development life-cycle.

Prioritize resources appropriately across various projects, juggling current customer needs with longer-term product roadmap needs (weighing, balancing, and communicating the tradeoffs, as needed).

Collaborate closely with our partner teams in SLT, XLT, CTO, CIO,  Finance, Marketing, Sales, Support, and product teams within GoDaddy.

Serve as an industry spokesperson and advocate in championing the offerings to customers and industry.

Potential representation in third-party working groups and forums within the security industry as needed (e.g.,

Certification Authority Browser Forum (CA/Browser Forum))
Establish a Product Management framework for the group that is repeatable and scaleable, being considerate of the need to ship code, and avoiding the pitfalls of processes for the sake of processes.
This is not a comprehensive list, and it's not meant to be. To be successful in this group you must be willing to be flexible and have an appetite for pushing the boundaries, working nimbly, and be ok with ambiguity. This is a new role, and in many ways, we don't know what we don't know and so you can expect to be a critical part in defining the exact responsibilities.
What you can expect is that we are probably not what you expect for a product group, we thrive in unorthodox processes, we don't take ourselves too seriously, we have a hard time accepting obstacles as show-stoppers, and are not afraid to push the limits and each other to be the best versions of ourselves. We argue, we debate, and we bicker, but we show up because we care and we are not afraid to wear that passion on our sleeves.
GoDaddy is proud to be an equal opportunity employer. We will not discriminate against any applicant or employee on the basis of age, race, color, creed, religion, sex, sexual orientation, gender, gender identity or expression, medical condition, national origin, ancestry, citizenship, marital status or civil partnership/union status, physical or mental disability, pregnancy, childbirth, genetic information, military and veteran status, or any other basis prohibited by applicable federal, state or local law. GoDaddy will consider for employment qualified applicants with criminal histories in a manner consistent with local and federal requirements.
If you need assistance completing an application for a position with us, please reach out to our Recruiting Team at Recruiting@godaddy.com
Please note that GODADDY does not accept unsolicited resumes from recruiters or employment agencies.
To submit your application to this position, please click Apply . On the next screen, after you click Apply, click Create to establish your candidate account. If you have previously created a candidate account, please slick Sign-In and use that account to complete your application.
Job ID R007137
Apply
Benefits
Healthcare

GoDaddy helps keep employees fit and healthy with generous health benefits. From the best medical, vision, dental, and disability to on-site health and wellness assessments and employee assistance plans.

Tuition Reimbursement

GoDaddy is a strong believer in the value of higher education. The Education Reimbursement Program encourages our employees to pursue further education and advancement at the company.

Professional Development

GoDaddy offers programs to help advance the careers of our employees. Programs include instruction led by our trainers, as well as opportunities for Tuition Reimbursement.

PTO

GoDaddy encourages employees to take time away from work to Live Passionately. GoDaddy goes above and beyond to provide opportunities to enjoy time away from work and we provide generous time away to rest & recharge.

Work/Life Balance

We know that maintaining a work/life balance is the key to success. At GoDaddy, we provide many perks and amenities to help facilitate this balance.

Retirement Plans

GoDaddy looks closely at the retirement provisions and provides a competitive 401k employer match program. Our retirement plans are designed to fund a comfortable retirement for our employees.
The work we do at GoDaddy gives small business owners the products and customer care support they need to be successful online. We make the business of doing business easier.
Jodi Valenta, VP Marketing
The vision of GoDaddy is changing the world's economy to small business. To do that, we need diversity throughout our teams that reflects our customer base.
Auguste Foldman, SVP Customer Care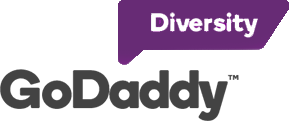 Our diverse employee population reflects the customers we serve. We support and celebrate everyone on our team through our Employee Resource Groups, open and inclusive to all.
Learn More