Technicien (m/f/d) - Data Center
Apply
Apply Later
Location Strasbourg, France
About GoDaddy
GoDaddy powers the world's largest cloud platform dedicated to small, independent ventures. With 19 million customers worldwide, GoDaddy is the place people come to name their idea, build a professional website, attract customers and manage their work. Our mission is to empower entrepreneurs everywhere, making opportunity more inclusive for all. To learn more about the company visit www.GoDaddy.com.
Afin de renforcer l'équipe de notre centre de données basé à Strasbourg, nous recherchons dès à présent un(e)
Technicien (m/f/d) - Data Center
Ce que nous proposons sur Strasbourg:
Un emploi sûr dans une entreprise internationale en pleine croissance
Un environnement de travail stimulant et offrant une grande liberté
Un management horizontal et une communication directe
Une culture d'entreprise ouverte et positive ainsi que de bonnes perspectives d'évolution
Des avantages intéressants (évènements visant à renforcer la cohésion d'équipe, voyages d'entreprise de plusieurs jours...)
Tes missions:
Traiter rapidement les tickets de demande
Respecter voire dépasser les attentes des conventions de service (SLA), notamment concernant les temps de réponse dans le cadre de défauts matériels
Exécuter des requêtes manuelles à distance, par exemple pour le redémarrage et le contrôle du matériel
Installer des équipements neufs et des câblages dans le centre de données
Planifier et exécuter des migrations de serveurs physiques
Ton profil et ton expérience:
Expérience en centre de données, idéalement dans une société d'hébergement
Formation en informatique, de préférence une formation de technicien système informatique
Expérience avec diverses configurations de serveur
Connaissances de base des serveurs Linux et Windows
Connaissances de base de la technologie Internet (SMTP, POP3, FTP, http) ainsi que des fondamentaux et technologies des réseaux (VLAN, routage, commutation)
Bonne compréhension du fonctionnement des diagrammes de réseau et des technologies d'hébergement et de leur utilisation dans un environnement d'hébergement web
Maîtrise d'un langage script comme PHP, Perl ou Javascript est un plus
Rigueur, Organisation et capacité à gérer ton temps efficacement
Très bonnes connaissances en allemand et en anglais (parlé et écrit couramment)
Envoie nous ta candidature en indiquant la référence du poste, tes prétentions salariales ainsi que la date à partir de laquelle tu pourrais prendre tes fonctions.
Adresse ta candidature à Datadock SARL, Ressources Humaines,
Shirin Steinwede, 1 Rue du Havre, 67100 Strasbourg
E-mail: careers-germany@godaddy.com
---
Zur Unterstützung unseres Rechenzentrums am Standort Straßburg suchen wir zum nächstmöglichen Zeitpunkt eine/n
Techniker (m/w/d) - Data Center
Das bieten wir dir am Standort Straßburg:
Einen sicheren Arbeitsplatz in einem stark wachsenden, internationalen Unternehmen
Motivierendes Arbeitsumfeld mit vielen Freiheiten
Flache Hierarchien und direkte Kommunikation
Offenes, positives Betriebsklima und gute Entwicklungsmöglichkeiten
Interessante Sonderleistungen: Teamevents, mehrtägige Firmenfahrten...

Deine Aufgaben:

• Bearbeitung von Ticketanfragen und Sicherstellung einer schnellen Reaktionszeit
• Einhaltung und Übertreffen der Service Level Agreements (SLAs), etwa zur
Reaktionszeit bei Hardwaredefekten
• Durchführung von Remote-Hand-Anfragen, z.B. für Reboots und HardwareÜberprüfungen
• Installation von neuem Equipment und Verkabelung im Rechenzentrum (RZ)
• Organisation und Durchführung von physischen Server-Migrationen

Das bringst du mit:
• Berufserfahrung im Rechenzentrum, idealerweise in einem Hosting-Unternehmen
• Ausbildung im IT-Bereich, IT-Systemtechniker von Vorteil
• Erfahrung mit unterschiedlicher Serverhardware
• Grundkenntnisse von Linux/Windows-Servern
• Verständnis für die Grundlagen der Internet-Technologie (SMTP, POP3, FTP, http)
sowie der Netzwerkgrundlagen und -technologien (VLAN's, Routing, Switching)
• Gutes Verständnis von Netzwerkdiagrammen sowie von Hosting-Technologien und
deren Einsatz in einer Webhosting-Umgebung
• Scriptsprachen, wie PHP, Perl, Javascript,von Vorteil
• Organisationsfähigkeit, gutes Zeitmanagement und eine strukturierte Arbeitsweise
• Sehr gute Deutsch- und Englischkenntnisse (fließend in Wort und Schrift)
Bitte sende uns deine Bewerbung unter Angabe der Kennziffer, deiner Gehaltsvorstellung
und des frühestmöglichen Eintrittsdatums zu.
Richte deine Bewerbung bitte an die Datadock SARL, Personalabteilung,
Frau Shirin Steinwede, 1 Rue du Havre, 67100 Strasbourg
E-Mail: careers-germany@godaddy.com
Please note that GODADDY does not accept unsolicited resumes from recruiters or employment agencies.
To submit your application to this position, please click Apply . On the next screen, after you click Apply, click Create to establish your candidate account. If you have previously created a candidate account, please slick Sign-In and use that account to complete your application.
Job ID R005778
Apply
Apply Later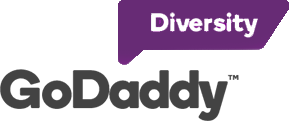 Our diverse employee population reflects the customers we serve. We support and celebrate everyone on our team through our Employee Resource Groups, open and inclusive to all.
Learn More