Kaufmännischer Mitarbeiter (m/w)
Apply
Apply Later
Location Strasbourg, France

GoDaddy gehört zu den führenden internationalen Hosting-Anbietern mit der weltweit größten Cloud-Plattform für kleine, unabhängige Unternehmen. Mit insgesamt mehr als 16 Millionen Kunden und mehr als 70 Millionen verwalteten Domains ist GoDaddy erster Ansprechpartner für jeden, der eine Idee und das Ziel hat, mit einer professionellen Website online zu gehen. Unsere Aufgabe sehen wir darin, unseren Kunden die richtigen Tools, das Know-how und die Unterstützung zu geben, um ihr Unternehmen erfolgreich zu machen.
Zur Unterstützung unseres Rechenzentrums am Standort Straßburg suchen wir eine/n
Kaufmännischen Mitarbeiter (m/w)
in Teilzeit für 20 Stunden/Woche.
Ihre Aufgaben:
Kaufmännische Betreuung der französischen Betriebsstätte und unserer französischen Gesellschaft mit Sitz in Straßburg
Zentrale Schnittstelle zur Konzernfinanz- und Rechtsabteilung bei gesellschafts-rechtlichen, steuerrechtlichen und buchhalterischen Themen
Ansprechpartner für unsere Mitarbeiter vor Ort zu Themen wie Lohn- und Gehaltsabrechnung sowie zu sozialversicherungsrechtlichen Angelegenheiten
Unterstützung der Mitarbeiter bei Kontakten mit französischen Behörden und Versicherungsthemen
Das bringen Sie mit:
Mindestens 5 Jahre Berufserfahrung in Industrie-, Dienstleistungs- oder Beratungsunternehmen
Abgeschlossenes Studium mit dem Schwerpunkt Betriebswirtschaft oder Steuern sind von Vorteil
Erfahrungen in der Wirtschaftsprüfung oder Steuerberatung sind ebenfalls wünschenswert
Eigenständige, mitdenkende und prozessorientierte Arbeitsweise
Sie sind ein Teamplayer und verfügen über ausgeprägte Kommunikationsfähigkeiten, sowie ein hohes Verantwortungsbewusstsein
Verhandlungssichere Französischkenntnisse sowie gute bis sehr gute Deutsch- und Englischkenntnisse sind erforderlich
Affinität zur IT-Branche
Was wir bieten:
Einen sicheren Arbeitsplatz in einem stark wachsenden, internationalen Unternehmen
Motivierendes Arbeitsumfeld mit vielen Freiheiten
Flache Hierarchien und direkte Kommunikation
Offenes, positives Betriebsklima und gute Entwicklungsmöglichkeiten
Interessante Sonderleistungen: Teamevents, mehrtägige Firmenfahrten…
Bitte senden Sie uns Ihre Bewerbung unter Angabe der Kennziffer, Ihrer Gehaltsvorstellung und des frühestmöglichen Eintrittsdatums zu. Richten Sie Ihre Bewerbung bitte an die Datadock SARL, Saskia Meinhardt, Personalabteilung, 1 Rue du Havre, 67100 Strasbourg.
Job ID 288-1-252
Apply
Apply Later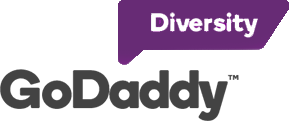 Our diverse employee population reflects the customers we serve. We support and celebrate everyone on our team through our Employee Resource Groups, open and inclusive to all.
Learn More