Data Center Techniker (m/w/d)
Apply
Apply Later
Location Strasbourg, France
GoDaddy gehört zu den führenden internationalen Hosting-Anbietern mit der weltweit größten Cloud-Plattform für kleine, unabhängige Unternehmen. Mit insgesamt mehr als 18 Millionen Kunden und mehr als 77 Millionen verwalteten Domains ist GoDaddy erster Ansprechpartner für jeden, der eine Idee und das Ziel hat, mit einer professionellen Website online zu gehen. Unsere Aufgabe sehen wir darin, unseren Kunden die richtigen Tools, das Know-how und die Unterstützung zu geben, um ihr Unternehmen erfolgreich zu machen.
Zur Unterstützung unseres Rechenzentrums am Standort Straßburg suchen wir zum
nächstmöglichen Zeitpunkt eine/n
Data Center Techniker (m/w/d)
Das bieten wir dir am Standort Straßburg:
Einen sicheren Arbeitsplatz in einem stark wachsenden, internationalen Unternehmen
Motivierendes Arbeitsumfeld mit vielen Freiheiten
Flache Hierarchien und direkte Kommunikation
Offenes, positives Betriebsklima und gute Entwicklungsmöglichkeiten
Interessante Sonderleistungen: Teamevents, mehrtägige Firmenfahrten...

Deine Aufgaben:

• Bearbeitung von Ticketanfragen und Sicherstellung einer schnellen Reaktionszeit
• Einhaltung und Übertreffen der Service Level Agreements (SLAs), etwa zur
Reaktionszeit bei Hardwaredefekten
• Durchführung von Remote-Hand-Anfragen, z.B. für Reboots und HardwareÜberprüfungen
• Installation von neuem Equipment und Verkabelung im Rechenzentrum (RZ)
• Organisation und Durchführung von physischen Server-Migrationen

Das bringst du mit:
• Berufserfahrung im Rechenzentrum, idealerweise in einem Hosting-Unternehmen
• Ausbildung im IT-Bereich, IT-Systemtechniker von Vorteil
• Erfahrung mit unterschiedlicher Serverhardware
• Grundkenntnisse von Linux/Windows-Servern
• Verständnis für die Grundlagen der Internet-Technologie (SMTP, POP3, FTP, http)
sowie der Netzwerkgrundlagen und -technologien (VLAN's, Routing, Switching)
• Gutes Verständnis von Netzwerkdiagrammen sowie von Hosting-Technologien und
deren Einsatz in einer Webhosting-Umgebung
• Scriptsprachen, wie PHP, Perl, Javascript,von Vorteil
• Organisationsfähigkeit, gutes Zeitmanagement und eine strukturierte Arbeitsweise
• Sehr gute Deutsch- und Englischkenntnisse (fließend in Wort und Schrift)
Bitte sende uns deine Bewerbung unter Angabe der Kennziffer, deiner Gehaltsvorstellung
und des frühestmöglichen Eintrittsdatums zu.
Richte deine Bewerbung bitte an die Datadock SARL, Personalabteilung,
Frau Shirin Steinwede, 1 Rue du Havre, 67100 Strasbourg
E-Mail: careers-germany@godaddy.com
Um sich über unsere Karriereplattform zu bewerben, klicken Sie bitte "Apply" und im Anschluss "Create" um einen Bewerberaccount (Candidate Account) zu erstellen. Wenn Sie bereits zuvor einen Account erstellt haben, loggen Sie sich einfach mit Ihren existierenden Zugangsdaten ein und starten mit Ihrer Bewerbung.
Job ID R005778
Apply
Apply Later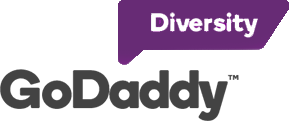 Our diverse employee population reflects the customers we serve. We support and celebrate everyone on our team through our Employee Resource Groups, open and inclusive to all.
Learn More