System Administrator - MSD
Apply
Apply Later
Location Sofia, Bulgaria
GoDaddy powers the world's largest cloud platform dedicated to small, independent ventures. With nearly 17 million customers worldwide and over 75 million domain names under management, GoDaddy is the place people come to name their idea, build a professional website, attract customers and manage their work. Our mission is to give our customers the tools, insights and the people to transform their ideas and personal initiative into success. To learn more about the company visit www.GoDaddy.com.
We are currently looking for someone to join the MSD team in Sofia as a systems administrator, a role which entails (amongst other things):

• Providing support to our 'VIP' clients and their systems, both over tickets and phones
• Managing and maintaining client systems, including responding to server alerts
• Working in tandem with the UK based half of the team
• Debugging problems on customised client setups
• Implementation of new setups based on client specifications

As the role would entail daily interaction with some of our largest clients, we are looking for candidates that will be able to provide the best quality of customer support as well as having an excellent grasp of written and spoken English.
Must have experience in:
Linux  preferably CentOS, RHEL
Apache
Nginx
Varnish
Haproxy
Redis/Memcached
MySQL,Mariadb Replication and clustering
Exim
Postfix
Iptables
Puppet
Scripting Bash, PHP
Knowledge of Networking concepts and devices
Desirable Experience in:
cPanel, Plesk
Windows/IIS/MSSQL/
tomcat/java
Hadoop
Must be able to work weekdays and weekends on shifts between 8am and 2am (Sofia time) and possible future on-call work
To submit your application to this position, please click Apply . On the next screen, after you click Apply, click Create to establish your candidate account. If you have previously created a candidate account, please slick Sign-In and use that account to complete your application.
Job ID R002989
Apply
Apply Later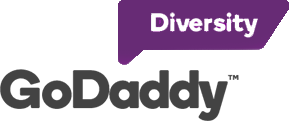 Our diverse employee population reflects the customers we serve. We support and celebrate everyone on our team through our Employee Resource Groups, open and inclusive to all.
Learn More