Product Operation Mgr/Sr. Specialist
Apply
Apply Later
Location Shanghai, China
About GoDaddy
GoDaddy powers the world's largest cloud platform dedicated to small, independent ventures. With nearly 18 million customers worldwide and over 77 million domain names under management, GoDaddy is the place people come to name their idea, build a professional website, attract customers and manage their work. Our mission is to give our customers the tools, insights and the people to transform their ideas and personal initiative into success. To learn more about the company visit www.GoDaddy.com.
SUMMARY
In this role, you will be an integral member of a team charged with delivering high quality products experience for the China/Asia market. You will work closely with functional teams like product development, marketing and care support in a truly Agile approach. The ideal candidate must have experience in a customer centric, data driven and fast pacing product iteration environment and you will assist in radically improving and launching products to our China/Asia market.

The role will require strong communication skills and ability to build relationships with various teams involved in delivering these requirements. As part of the role, you will be coordinating work and deliverables from third parties and internal teams that need to integrate with them. This will also require sufficient technical and language skills to be able to understand and communicate across the various teams. This role requires a strong individual contributor that is hand's on, logical and detail oriented. The scope is for the Asia region excluding India, with strong focus on China.

Key Responsibilities
• Execute against the China/Asia product roadmap by synthesizing China/Asia customer insights, data, and business strategy.
• Gain a deep understanding of how customers engage with GoDaddy throughout the customer lifecycle and drive product requirements to optimize customer engagement.
• Analyze and report on key performance metrics, continually looking for optimization opportunities.
• Work as part of a virtual team to coordinate and deliver project with cross function teams including product development, product marketing, resolving user facing issue and care across regions.
• Making sure global products are priced competitive for local markets with proper merchandising to Asia customers, as well as operating marketing campaign for core site and Asian partnership sites.

COMPANY
GoDaddy is expanding its geographical presence in international markets to better serve existing customers and the millions of Small-Medium Enterprises (SMEs) that represent the backbone of all economies by providing a wide range of software solutions to allow for the creation of a cost effective digital identity, the heart of marketing of today and tomorrow. In Asia we intend to substantially accelerate our growth by partnering with a multitude of players in the industry to onnect with customers thru them and share benefits of a common strategy.

GoDaddy is the largest worldwide domain registrar and hosting organization, a very dynamic, evolving, and friendly place to work. The Company offers to SMEs goes well beyond domains. In an increasingly competitive scenario, we empower SMEs all over the planet with affordable, reliable, and easy to use services to help sustain entrepreneurs' ambitions to grow and fulfill their dreams. With over 4,300 employees in multiple locations across the USA, Europe and Asia, GoDaddy is looking for talented, ambitious, self driven experts who can help implement our vision of shifting global economy towards SMEs.


Job Specifications:  (essential knowledge, skills and abilities)
1.       Education/Certifications
Bachelor's degree in Business or Computer Science/Information management disciplines
2.       Language skills:
·        Fluent in written and spoken English and Mandarin Chinese
Excellent written and verbal communication skills (able to drive conference calls, meetings, and create relevant documentation)
3.       Work related experience
·        2-4 years' product operation experience in eCommerce/Internet/Technology industry
·        1-2 years' experience in a Product Management role
4.       Specialized knowledge
·        Strong understanding of the Internet technology landscape including, domains, hosting, web services, cloud, social and e-Commerce
·        Knowledge of SMB market and e-commerce in Asia
·        Collaborative, self-starter with strong execution capabilities
·        Strong business and professional acumen and entrepreneurial spirit.
·        Organized and able to manage several projects and tasks simultaneously
·        Experience working with (remote & outsourced) engineering teams to evangelize and drive project requirements.
·        Ability and willingness to accommodate weekend work; overnight travel required
Physical and Mental Demands:  These physical and mental demands are representative of those that must be met by an employee to successfully perform the essential functions of this job.  Reasonable accommodations may be made to enable individuals with disabilities to perform the essential functions.
·        Ability and willingness to accommodate weekend work; overnight travel required.
·        Must be able to effectively communicate with internal and external customers via telephone and email.
·        Able to accurately receive information through oral communication.
·        Able to accurately review data and figures both in hard copy and electronic formats.
·        Utilize a computer (including but not limited to a mouse and keyboard) intermittently throughout shift and for periods of up to four (4) hours at a time.
·        Able to accurately sort through data and think through issues in a time-pressured environment. 
·        Able to focus on a specific event or activity for up to four (4) hours at a time without interruption.
·        Able to accurately learn and retain new information, knowledge and skills.
·        Able to efficiently manage multiple projects, with varying degrees of priority, at the same time. 
GoDaddy is proud to be an equal opportunity employer.
When the duties and responsibilities of this position change and develop, this job description may be reviewed and is subject to change as necessary.
GoDaddy is proud to be an equal opportunity employer. We will not discriminate against any applicant or employee on the basis of age, race, color, creed, religion, sex, sexual orientation, gender, gender identity or expression, medical condition, national origin, ancestry, citizenship, marital status or civil partnership/union status, physical or mental disability, pregnancy, childbirth, genetic information, military and veteran status, or any other basis prohibited by applicable federal, state or local law. GoDaddy will consider for employment qualified applicants with criminal histories in a manner consistent with local and federal requirements.
If you need assistance completing an application for a position with us, please reach out to our Recruiting Team at Recruiting@godaddy.com
To submit your application to this position, please click Apply . On the next screen, after you click Apply, click Create to establish your candidate account. If you have previously created a candidate account, please slick Sign-In and use that account to complete your application.
Job ID R005693
Apply
Apply Later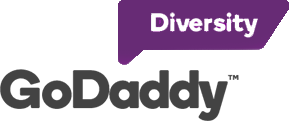 Our diverse employee population reflects the customers we serve. We support and celebrate everyone on our team through our Employee Resource Groups, open and inclusive to all.
Learn More