Bilingual Desktop Support/Engineer
Apply
Apply Later
Location Shanghai, China
About GoDaddy
GoDaddy powers the world's largest cloud platform dedicated to small, independent ventures. With nearly 18 million customers worldwide and over 77 million domain names under management, GoDaddy is the place people come to name their idea, build a professional website, attract customers and manage their work. Our mission is to give our customers the tools, insights and the people to transform their ideas and personal initiative into success. To learn more about the company visit www.GoDaddy.com.
Provide support for The Desk, the ServiceNow queues and other internal IT support as needed. This position will focus on Concierge and Bomgar chat.
About our team
We're global. We're local. We're (almost) everywhere! Our team is comprised of groups and individuals, located in various office around the world. We focus on the end user experience, how to improve it, and engineer our way into having fun sometimes too! Most importantly, we work with each other instead of in silos. Despite our global presence, we chat as if we're next to each other.
We work with users who are on the Mac and Windows OS platforms, who rely on us to ensure their day-to-day tasks done. Often, we try to work in the background to resolve issues before they happen, but we are there with a smile if an issue arises, to get them back on the road!
And from time to time, we're the first to try out the new electronic gadgets before they land in the environment!
Where we are
Our team is based in the United States and Western Europe, but we have growing teams in the Romania, India and Bulgaria as well. This role will sit in Shanghai China.
We strive to get regional groups together throughout the year to exchange ideas, and get face-to-face time with your teammates. Senior members of the team also fly internationally to have "campfire" chats with each other about what's working, and what can be improved.
What we do
We support users on, and through, the following platforms (and more!):
ServiceNow
Bomgar
SCCM
JAMF
Slack
Zoom
Office365
Our work is not limited to analyst support either—we are continually engineering solutions to empower the organization. For this job in particular, our focus is on triage and getting users back out into their environment so they can continue to do their jobs well!
Alongside those platforms, we also focus on:
Documenting new knowledge and updating current knowledge as needed
Turning around short-term resolutions and purposefully tracking/resolving long-term issues
Innovating!
What you'll need to know
Here's what you're going to be interacting with! The more you know here, the better the experience!
Bilingual - English and Mandarin
Mac and Windows OS experience
Basic networking troubleshooting and configuration experience
Familiarity with Active Directory, including Group Policies, AD attributes and object management
Experience with collaboration platforms such as Zoom, Office365 and Slack
Virtualization Technologies – Exposure to Parallels and implementation of Microsoft technologies on the platform.
How you'll need to do it:
Prioritization is key in this role. Looking at any tasks that may breach SLA, prioritizing potential white glove support and employing amazing soft skills is what makes us a phenomenal team. Users come to us because they know we can get them up and running to where they need to be, not because we are viewed as the last resort. We need people on the team that will exude confidence and warmth, all at once.
And after the day is done, being able to say that you did the best job possible is meaningful!
GoDaddy is proud to be an equal opportunity employer. We will not discriminate against any applicant or employee on the basis of age, race, color, creed, religion, sex, sexual orientation, gender, gender identity or expression, medical condition, national origin, ancestry, citizenship, marital status or civil partnership/union status, physical or mental disability, pregnancy, childbirth, genetic information, military and veteran status, or any other basis prohibited by applicable federal, state or local law. GoDaddy will consider for employment qualified applicants with criminal histories in a manner consistent with local and federal requirements.
If you need assistance completing an application for a position with us, please reach out to our Recruiting Team at Recruiting@godaddy.com
To submit your application to this position, please click Apply . On the next screen, after you click Apply, click Create to establish your candidate account. If you have previously created a candidate account, please slick Sign-In and use that account to complete your application.
Job ID R005009
Apply
Apply Later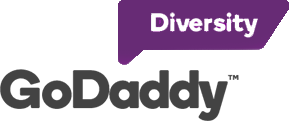 Our diverse employee population reflects the customers we serve. We support and celebrate everyone on our team through our Employee Resource Groups, open and inclusive to all.
Learn More