Migrations Business Analyst
Apply
Apply Later
Location Nottingham, United Kingdom; Cologne, Germany
Additional Locations Cologne, Germany; Cologne, Germany; Cologne, Germany; Nottingham, United Kingdom
About GoDaddy
GoDaddy powers the world's largest cloud platform dedicated to small, independent ventures. With 19 million customers worldwide, GoDaddy is the place people come to name their idea, build a professional website, attract customers and manage their work. Our mission is to empower entrepreneurs everywhere, making opportunity more inclusive for all. To learn more about the company visit www.GoDaddy.com.
We've adapted our hiring process in response to COVID-19.  To learn more about what GoDaddy is doing differently click here.
Responsibility for project requirements gathering on platform migration projects, supporting the Global Migration Program including package-mapping, stakeholder communication and project management of initial project phases contributing towards the consolidation strategy for GoDaddy Brands', products and platform services.

As a Migrations Business Analyst, reporting to the Infrastructure Chief of Staff, you will join forces with Leaders and Project teams of Developers, Systems Engineers and Brand Teams in an internationally distributed environment.

The work is challenging, fast paced and diverse. You'll need to bring strong analytical skills, attention to detail and a collaborative work ethic with excellent people management skills. Immersing yourself as a key driving force within project teams, you should also enjoy working in an agile delivery environment.
Supporting the Migration Program by:
Investigation and analysis of source platforms functionality and feature-sets to drive recommendations for target platform destinations
In-depth analysis of package features, usage and pricing to develop mapping strategy to target
Identifying core metrics and KPI reporting analytics including development of Migration dashboards
Identifying and documenting complex resource and technical platform dependencies
Leading kick off and investigation project meetings including status updates and stakeholder sign-off meetings
Fostering self-governance and accountability within the team and maintaining the information flow from team to Stakeholders
Contributing to a team culture where problems can be raised without fear of blame, with an emphasis on problem solving.
Developing in-depth knowledge of the organisation's brand and product platform architectures.
Please note that GODADDY does not accept unsolicited resumes from recruiters or employment agencies.
To submit your application to this position, please click Apply. On the next screen, after you click Apply, click Create to establish your candidate account. If you have previously created a candidate account, please slick Sign-In and use that account to complete your application.
If you need assistance or have any questions, please send an email to myrecruiter@godaddy.com.
Job ID R008971
Apply
Apply Later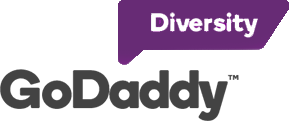 Our diverse employee population reflects the customers we serve. We support and celebrate everyone on our team through our Employee Resource Groups, open and inclusive to all.
Learn More