Content and Social Media Specialist
Apply
Apply Later
Location Madrid, Spain
About GoDaddy
GoDaddy powers the world's largest cloud platform dedicated to small, independent ventures. With 19 million customers worldwide, GoDaddy is the place people come to name their idea, build a professional website, attract customers and manage their work. Our mission is to empower entrepreneurs everywhere, making opportunity more inclusive for all. To learn more about the company visit www.GoDaddy.com.
We are looking for a qualified content and social media specialist to join our team. You will be responsible for creating, improving and maintaining content to inspire our customers and help us to achieve our business goals. Your duties will also include sharing content to raise brand awareness and reporting relevant KPIs in order to optimize our actions.

We want to have someone in our team with experience, demonstrable creative writing skills and data driven. As a content and social media specialist, you should perform well under deadlines and be detail-oriented. We want to join someone to the team that also can be an expert in content optimization and brand consistency.
Responsibilities
Develop content strategy aligned with short-term and long-term marketing targets
Collaborate with marketing and design teams to plan and develop site content, style and layout
Create and publish engaging content
Edit, proofread and improve other writers' posts
Localize articles from other countries and publish them in Spanish
Optimize content according to SEO
Make Keyword researches using SEM Rush and similar tools
Use content management systems as WordPress trying also to optimize the SEO
Manage content distribution to online channels: newsletter and social media platforms to increase web traffic
Develop an editorial calendar for applicable channels
Managing promoted posts on Social Media being able to identify the most successful ones
Build and analyze dashboards to identify best practices
Been able to navigate and understand KPIs in Google Analytics
Identify and build relationships with prominent influencers, brand ambassadors and thought leaders
Proactive with a can-do attitude
Requirements
Proven work experience as a content and social media specialist
Hands on experience with MS Office and WordPress
Knowledge of SEO and web traffic metrics
Familiarity with social media
Fluent in English and with excellent writing skills
Attention to detail
Good organizational and time-management skills
BSc degree in Journalism, Marketing or relevant field
To learn more about the company visit GoDaddy.es or visit our Instagram Profile https://www.instagram.com/godaddyes/
Please note that GODADDY does not accept unsolicited resumes from recruiters or employment agencies.
To submit your application to this position, please click Apply . On the next screen, after you click Apply, click Create to establish your candidate account. If you have previously created a candidate account, please slick Sign-In and use that account to complete your application.
Job ID R008511
Apply
Apply Later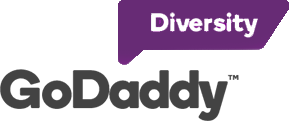 Our diverse employee population reflects the customers we serve. We support and celebrate everyone on our team through our Employee Resource Groups, open and inclusive to all.
Learn More