Production Engineer
Apply
Apply Later
Location Lviv, Ukraine
GoDaddy powers the world's largest cloud platform dedicated to small, independent ventures. With nearly 18.5 million customers worldwide and over 77 million domain names under management, GoDaddy is the place people come to name their idea, build a professional website, attract customers and manage their work. Our mission is to give our customers the tools, insights and the people to transform their ideas and personal initiative into success. To learn more about the company visit www.GoDaddy.com.
Are you an experienced engineer who enjoys building platforms to accelerate product development and experimentation, and bringing complex and challenging technical projects to fruition? GoDaddy's Domains Engineering team is looking for the right person to join our new Production Engineering team.
"In the midst of chaos, there is also opportunity"  - Sun Tzu, The Art of War
Our Production Engineering (PE) team combines both software and systems engineering skills to help build and run our platform.  We operate the world's largest registrar, and the production engineering team helps to keep the engine running.  We have hundreds of services running on thousands of hosts (both physical and virtual) in data centers and external cloud providers on 6 continents.  The PE team is the front line in the effort to achieve and maintain the elusive "Five Nines" goal - less than 7 seconds of outage per week, and about 5.26 minutes of outage per year.  This team is responsible for ensuring we have high quality KPIs and metrics across our organization, tracks and helps in root cause analysis and remediation, and builds / implements major pieces of infrastructure and automation required for running our day to day operations.
Responsibilities:
Will configure and operate RHEL, CentOS, CloudLinux, Windows Server 2008/2012 and other mainstream distributions.
Will perform debugging analysis and provide an engineered solution based approach for resolution of issues
Will work with API's both consuming and providing
Will work with SQL and noSQL data based technologies, such as MySQL and Cassandra, with a focus on basic troubleshooting and query abilities.
Will troubleshoot and make recommendations on improvements and will write applications in PowerShell, Python, C#, Java, Go, and other industry standard languages.
Requirements:
BSCS, BSCE or equivalent degree
5+ years experience in a large scale production environment (1000+ servers).
Solid understanding of the configuration and management of the Apache, IIS, haproxy, etc
Experience providing solutions/automation via code/development using industry standard languages (Python, PowerShell, C#, Java, Go, etc) and code management methodologies (Git, SVN, TFS, etc.)
Experience with RESTful API's
General operational understanding of common Configuration Management technologies employed on Open Source and Proprietary platforms such as Puppet, SaltStack, SCCM, Artifactory and Fabric.
Advanced understanding of Linux and Windows operating systems.
Experience with mainstream Open Source technologies.
Experience with Virtualization technologies (KVM, OpenStack, Virtuozzo, VMWare, Xen, Docker, Kubernetes, Etc.)
Experience with database technologies (MySQL + MSSSQL preferred)
Intermediate experience with monitoring technologies and methodologies (Nagios, Zabbix, Sensu, New Relic, etc.)
Strong analytical thinker and problem-solver.
Organized, detail-oriented and able to multi-task.
Exposure to LeanIT concepts, DevOps, and Agile methodologies.
Please note that GODADDY does not accept unsolicited resumes from recruiters or employment agencies.
To submit your application to this position, please click Apply . On the next screen, after you click Apply, click Create to establish your candidate account. If you have previously created a candidate account, please slick Sign-In and use that account to complete your application.
Job ID R005365
Apply
Apply Later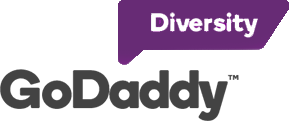 Our diverse employee population reflects the customers we serve. We support and celebrate everyone on our team through our Employee Resource Groups, open and inclusive to all.
Learn More