Web Director
Apply
Apply Later
Location London, United Kingdom
About GoDaddy
GoDaddy powers the world's largest cloud platform dedicated to small, independent ventures. With 19 million customers worldwide, GoDaddy is the place people come to name their idea, build a professional website, attract customers and manage their work. Our mission is to empower entrepreneurs everywhere, making opportunity more inclusive for all. To learn more about the company visit www.GoDaddy.com.
The Director - Web Services, is the owner of our Partners Business unit web properties, globally, serving the Pro, Agency and Reseller segments – those who build and maintain online experiences that help their clients succeed.

In this role, you will be responsible for the strategy, creation, consolidation, optimization and execution of these properties, and will work with our Brand, Creative, Digital & Demand Generation, and Product & Channel Marketing teams to ensure our websites are effectively telling the Partners story. You will leverage a team of front-end web developers and designers, copywriters, UX and project managers to drive conversion and customer acquisition growth by creating compelling and high-converting web experiences.

This position will be located in London (Soho).
You have extensive knowledge of e-Commerce technology, have a strong eye for design

aesthetic and consistency and experimental testing.

You will manage the user experience of the website platform including site navigation, content deployment, checkout funnel and promotional campaigns.
You will maintain consistent graphic and editorial standards; ensure application and website architecture and information design is optimized for navigability and performance.
Demonstrable skills in strategic planning and execution for full-scale website redesign, rebuild, and/or new platform projects
You will have a strong ability to prioritize and manage multiple projects with competing deadlines and priorities within the organization.
You will

identify and recommend emerging trends and advancements in web technologies in order to drive new business opportunities that focus on ROI

You have strong business judgment and decision-making skills with the ability to identify, prioritize and articulate highest impact initiatives.
Analytical data is of upmost importance to you, as are critical metrics which allow the business to understand the performance of marketing campaigns. 
You will generate and deliver monthly key web metrics reports and apply insights from this data to enhance overall web properties performance.
You have a deep understanding of all technicalities related to running a website: from channel analytics to technical SEO, UX/UI and PPC.
You will institute best of breed marketing technology, including a strong understanding of analytics tools, content management systems, and testing tools.
Your background should include a wide range of expertise:
Requirements:
10+ years of experience managing several large, multi-faceted websites in a similar role.
Manage all site content including homepage, product pages, curated landing pages, A/B testing, and overall website optimization to improve conversion rate and user experience
Conduct weekly and monthly analysis reports to identify key trends, monitor performance, and find areas for optimization for ongoing and future campaigns
Create and source visual content in conjunction with Creative and Brand Marketing teams (photo, video, gifs) while ensuring brand consistency and compliance 
Awareness of regulatory landscape globally and provide appropriate guidance for the development of digital initiatives 
Ability to work and thrive in a fast-paced environment, learn rapidly and master diverse web technologies and techniques.
Strong technology, analytical background along with familiarity with SEO best practices and trends.
Experience managing small teams both onsite and remote, across different time zones.
Fun, creative professional, excited about web technologies and the business value they bring.
Desired Qualifications

Prior experience with website redesign, content migration, e-commerce and digital marketing best

eCommerce business leader with appropriate industry experience, preferably with proven success at building, maintaining and scaling eCommerce businesses of significant dollar volume in/for an omnichannel (Direct + Channel) business.

Extensive experience in a leadership role, including career guidance, smart goals, one-on-ones, and timely feedback.

Track record of building and maintaining effective working relationships across Marketing department and other functional areas, using

a consultative approach to understand and meet the needs of multiple business partners inside a matrixed and increasingly complex organization.
Experience working in an Agile delivery environment (Scrum) is a must.
Excellent verbal and written communication skills.
Sees the big picture as it pertains to tying top of funnel activities into the sales cycle, product experience, and through expansion.
Please note that GODADDY does not accept unsolicited resumes from recruiters or employment agencies.
To submit your application to this position, please click Apply . On the next screen, after you click Apply, click Create to establish your candidate account. If you have previously created a candidate account, please slick Sign-In and use that account to complete your application.
Job ID R008845
Apply
Apply Later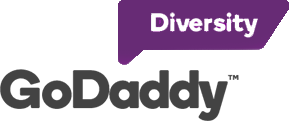 Our diverse employee population reflects the customers we serve. We support and celebrate everyone on our team through our Employee Resource Groups, open and inclusive to all.
Learn More