Senior Analyst
Apply
Apply Later
Location London, United Kingdom; Amsterdam, Netherlands; Belgrade, Serbia; Nottingham, United Kingdom; Spain; Sofia, Bulgaria; Hayes, United Kingdom; Romania; United Kingdom; Germany; Turkey; Barcelona, Spain
About GoDaddy
GoDaddy powers the world's largest cloud platform dedicated to small, independent ventures. With 19 million customers worldwide, GoDaddy is the place people come to name their idea, build a professional website, attract customers and manage their work. Our mission is to empower entrepreneurs everywhere, making opportunity more inclusive for all. To learn more about the company visit www.GoDaddy.com.
We are seeking a talented and highly-motivated senior analyst to join our Partners Business Analytics team. On the team, you will be integral to our company growth through the insights you uncover and the thoughtful recommendations you make. You will join forces with leaders of our product, platform, website, customer experience, and marketing teams. You will also be visible to the executive group and must be able to tell a succinct story from the data.
We are seeking someone who is passionate, extraordinary, analytical, strategic, and inquisitive. The right person will raise the profile and excellence of our entire team. You can make a difference here!
Our 'Partners' Business Organisation serves our more technical customers – the the 'helpful friends', side hustlers, freelancers and agencies. This role is primarily focused on supporting our many customer-facing brands within EMEA who offer products and services tailored to these customers.
Responsibilities
Work closely with data engineering teams to build the infrastructure and architecture for data generation across our EMEA Partner Brands, and drive standardisation of data with the GoDaddy brand
Build end-to-end reporting solutions from multiple data structures and sources.  Lead the design, development and implementation of enterprise-wide views, dashboards and custom reporting
Use data to tell a story. Conduct in-depth analytics to identify actionable insights, suggest recommendations and influence the direction of the business by effectively communicating findings to cross-functional groups
Build dynamic and rich dashboards. Show results in easy-to-understand visualisations that help our partners understand their business and its drivers
Interact with business partners to understand their goals and objectives, develop analytic requirements, provide answers to business questions, make recommendations, and join forces in driving business improvement and optimisation
Skills, Qualifications and Experience
An ideal candidate would have:
Bachelor's degree in quantitative field such Mathematics, Statistics, Computer Science, Engineering, Finance, etc…  Postgrad degree a plus
Minimum 4 years of relevant work experience in analytics, preferably in SaaS/subscription space
Experience using SQL to discover, aggregate and extract data a MUST.  Large dataset experience (e.g. Hive, AWS) a plus. You need to be very comfortable with pulling, joining, re-shaping and analysing large, disparate and complex datasets
Knowledge of data engineering tools and components of data architecture. Experience with data warehousing and ETL tools beneficial
Experience with data visualisation and business intelligence tools like Tableau, Data Studio, Google Analytics, or similar
Knowledge of analytical programming/scripting languages e.g. R a bonus
Familiarity with analytical techniques, including trend analysis, forecasting, and experiment design
Understanding of bread and butter data science techniques and concepts including but not limited to linear regression, time series forecasting, machine learning, hypothesis testing, and causal inference useful
Personal Qualities
Highly analytical, accurate and with excellent attention to detail
Ability to work autonomously and make critical decisions independently
Ability to work in an agile, fast-paced environment, striking the right balance between short-term, medium-term and long-term objectives
Solid project management skills with the ability to manage multiple priorities and stakeholders
Proven written and verbal communication and collaboration skills
Willingness to take the initiative to contribute beyond basic responsibilities
Can-do attitude and learner mindset, eager and willing to explore new business/technical areas.  Willingness to take the initiative and keep raising the bar
Please note that GODADDY does not accept unsolicited resumes from recruiters or employment agencies.
To submit your application to this position, please click Apply . On the next screen, after you click Apply, click Create to establish your candidate account. If you have previously created a candidate account, please slick Sign-In and use that account to complete your application.
Job ID R005811
Apply
Apply Later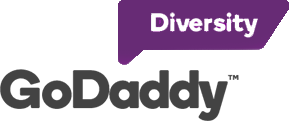 Our diverse employee population reflects the customers we serve. We support and celebrate everyone on our team through our Employee Resource Groups, open and inclusive to all.
Learn More