Marketing Manager
Apply
Apply Later
Location London, United Kingdom
About GoDaddy
GoDaddy powers the world's largest cloud platform dedicated to small, independent ventures. With 19 million customers worldwide, GoDaddy is the place people come to name their idea, build a professional website, attract customers and manage their work. Our mission is to empower entrepreneurs everywhere, making opportunity more inclusive for all. To learn more about the company visit www.GoDaddy.com.
Content management for GoDaddy EMEA including blog content across Godaddy's EMEA brands including GoDaddy, 123-Reg, Domain Factory, Host Europe, Heart Internet and TSO Host.
Write a strategic framework for our blogs, with clear goals for what we want to achieve by market, including customer or prospect engagement, Social buzz, conversions.
Review competitor blog content topics and analysis which perform best on social (# of shares etc.)
Manage internal content specialists in EMEA together with briefing and managing third party agencies.
Review existing blog content for social shares, visits, engagement and organic ranking
Outline topic areas and work with individual writers and agencies to plan blog calendars and topics which support the goals for GD EMEA and EMEA brands
Manage the content budget ensuring we maximise the value of our content investment
Analyse the performance of blog content and use data to refine future content Report on performance and help stakeholders understand what value our blogs are delivering
As a key subject matter expert in the business, this role will also demand delivering on the following influencer tasks to build consensus across the organisation:
Work with the PR & Brand teams to generate fresh ideas for blog content.
Work with the social teams to propose which content should be promoted each month and develop opportunities how to drive growth
Work with Brand/ regional directors on content that supports product launches and campaigns, influencer content and customer stories  
Put in place an editorial meeting – suggest once a fortnight with all blog writers and SEO team to generate ideas for the blogs and share popular content across EMEA
Put in place a working process with the US team and their roadmap and align where to their key goals and objectives.
Work with the SEO team on blog topics and opportunities how to optimise existing content (e.G. interlinking opportunities)

Content reporting
Create and distribute a monthly content and newsletter report
Analyse continuously content performance and plan next steps and test to optimize performance
Skills Required
Strategic development - Ability to step out of the day-to-day and set a vison for content and blogs across GoDaddy.  Ability to integrate global best practice and expert stakeholder thinking to strengthen further our approach.
Analytics - Ability to turn data into actionable insight.  Use of industry standard and proprietary tools to analyse performance and make data-driven recommendations for the business.
Creative and editorial development - Ability to brief out content and evaluate responses to drive quality and integrate best-practice.  Ability to provide timely feedback to subject matter experts to deliver work that will resonate with our target customers.
Influencing skills - Success in this role will demand delivering work through a brand range of stakeholders, including direct reports, external copywriters and agencies. 
Passion for the business and our customers - Consistently champion everyday entrepreneurs and strive for content that will connect with them to deliver results.
Competitive salary plus benefits.
Opening date 8th January 2020.
Closing date 5th February 2020.
GoDaddy is proud to be an equal opportunity employer. We will not discriminate against any applicant or employee on the basis of age, race, color, creed, religion, sex, sexual orientation, gender, gender identity or expression, medical condition, national origin, ancestry, citizenship, marital status or civil partnership/union status, physical or mental disability, pregnancy, childbirth, genetic information, military and veteran status, or any other basis prohibited by applicable federal, state or local law. GoDaddy will consider for employment qualified applicants with criminal histories in a manner consistent with local and federal requirements.
If you need assistance completing an application for a position with us, please reach out to our Recruiting Team at Recruiting@godaddy.com
Please note that GODADDY does not accept unsolicited resumes from recruiters or employment agencies.
To submit your application to this position, please click Apply . On the next screen, after you click Apply, click Create to establish your candidate account. If you have previously created a candidate account, please slick Sign-In and use that account to complete your application.
Job ID R008073
Apply
Apply Later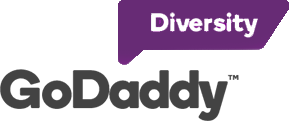 Our diverse employee population reflects the customers we serve. We support and celebrate everyone on our team through our Employee Resource Groups, open and inclusive to all.
Learn More