Director Operational Campaign Management
Apply
Apply Later
Location London, United Kingdom; Beeston, United Kingdom
About GoDaddy
GoDaddy powers the world's largest cloud platform dedicated to small, independent ventures. With 19 million customers worldwide, GoDaddy is the place people come to name their idea, build a professional website, attract customers and manage their work. Our mission is to empower entrepreneurs everywhere, making opportunity more inclusive for all. To learn more about the company visit www.GoDaddy.com.
The Director Operational Campaign Management will lead all operational and analytical aspects of campaign management in EMEA. The task is to strategically assess, conceptualize, develop and manage all data components of Customer Marketing. The objective is to transform into a state of the art customer marketing organization engaging with our customers across multiple channels at the right point in time.

While working on the future architecture, scaling and automation, a primary function of this role is to support and optimize our analytical campaign management, leveraging existing environment technology and platforms. In this operational responsibility, this role transforms marketing plans into actionable production efforts via event/trigger based inflection points across our customer base and lifecycles (activation/usage, attach and renewal) combining with customer knowledge and models, and ultimately weaving an expanding stream of data and learnings into unique and valuable multi-channel, multi-touch-point communications. Build and execute communications desired by customers, improving their lives and businesses, while effective at driving small business values, expanding usage, and reducing churn. With this focus you will work closely with internal marketing and brand groups, technology implementers, development teams and our advanced / business analytics teams to help create execution plans, organize campaign marketing within our automation platform, and set up structures to optimize multi-channel contact touch plans – leveraging channels such as outbound telephone, email, and beyond.
RESPONSIBILITIES:
Create customer funnels per audience, brand and market.
Do customer segmentation's and run customer and campaign potential analysis per brand, market and segment.
Support progress towards the target data model.
Conduct target group selections via SQL, Redpoint and / or Salesforce and thereby supporting the execution of marketing campaigns across multiple channels (such as Email, CDT, Messaging, Social Media etc.) for different brands and across EMEA markets to ensure flawless execution of targeted customer messaging.
Translate marketing plans into production ready delivery modules within our GUI automation platform.
Provide critical production support within our campaign automation platform following strict SLA guidelines for uptime, campaign turn-around and deliverability, and quality control.
Monitor the data delivery and flow starting with campaign selection, execution and feedback mechanisms.
Be responsible for extracting and analyzing large amounts of data across internal and external data sources with a primary focus on supporting ongoing marketing personalization.
Build database processes and work with dba resources to improve automation in existing marketing programs.
Architect data pipelines and data sources to support ongoing marketing efforts in multiple environment.
QA development and UAT environments to ensure continuous rollouts move seamlessly into existing marketing operations.
Reach across multiple database systems to query data necessary for reaching out to customer segments in advance of scheduled automation rollouts – integrate custom query data into automation platform as needed.
Follow guidelines to build and evaluate individual channel and multi-channel/omni-channel testing methodologies to ensure measurability in BI and other reporting environments.
Optimize automation platform campaigns and scheduling and actively seek process improvements within individual and combined marketing channels.
Cross-train less technical system users on system functionality and usage.
Support the implementation and transition to the new campaign management tool.
Establish reports (Tableau / Excel) and conduct ad hoc analyses on KPIs across campaigns, channels, markets and products per lifecycle pod.
Support the development of the customer marketing budgets and the rolling forecasts mechanism.
Partner with customer marketing / market directors, IT / Development teams, Email Marketing / Dialer Managers and other Channel owners closely.
Bring together creative collateral and channel integration points into complex multi-step marketing touch plans.
Identify areas of improvement for organizing campaigns, enhancing our current procedures, and taking them to the next level
Work on data enrichment by proposing and integrating new customer attributes.
Demonstrate a positive demeanor and flexibility to work in a fast paced and dynamic cross-culture, matrix environment with changing needs.
Manage a slate of special projects in your field.
QUALIFICATIONS:

3 plus years in campaign marketing environment.
Hands-on experience with SQL syntax, relational database models, and data driven marketing platforms.
Experience constructing marketing campaigns, A/B split testing, and workflows in marketing. automation tools (i.e.: Adobe, SAAS, CIM, DMC, Aprimo, Unica, Infor Epiphany, Redpoint, other).
Proven experience across integrated customer communications (email/phone/web).
The ability to draw out insights and make data driven decisions with "test & learn" mindset.
A strong reporting and analytics background with working knowledge in creating customer funnels, reports and budgets.
Comfortable presenting and speaking to business results.
Self-driven with strong project management, analytical and organizational skills.
Ability to self-start, self-educate, multi-task and keep your tasks organized.
Initiative and problem-solving skills with a bias toward action.
Proficient in understanding 123-reg products and audiences.
Ability to build and to maintain strong internal relationships with key stakeholders in order to collaborate and drive the overall business.
Works well in collaborative team environments and global matrix structures.
Skilled in MS Office Suite, specifically Excel and PowerPoint, with Tableau being a plus.
Working knowledge of customer data warehouses (5+ years SQL experience required).
NoSQL for distributed DB/HADOOP.
BS/BA in related field.
Fluency in English.
Occasional travel required.
GoDaddy is proud to be an equal opportunity employer. We will not discriminate against any applicant or employee on the basis of age, race, color, creed, religion, sex, sexual orientation, gender, gender identity or expression, medical condition, national origin, ancestry, citizenship, marital status or civil partnership/union status, physical or mental disability, pregnancy, childbirth, genetic information, military and veteran status, or any other basis prohibited by applicable federal, state or local law. GoDaddy will consider for employment qualified applicants with criminal histories in a manner consistent with local and federal requirements.
If you need assistance completing an application for a position with us, please reach out to our Recruiting Team at Recruiting@godaddy.com
Please note that GODADDY does not accept unsolicited resumes from recruiters or employment agencies.
To submit your application to this position, please click Apply . On the next screen, after you click Apply, click Create to establish your candidate account. If you have previously created a candidate account, please slick Sign-In and use that account to complete your application.
Job ID R008445
Apply
Apply Later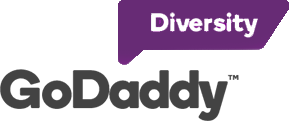 Our diverse employee population reflects the customers we serve. We support and celebrate everyone on our team through our Employee Resource Groups, open and inclusive to all.
Learn More