Senior Visual Designer
Apply
Apply Later
Location Kirkland, Washington; Scottsdale, Arizona
About GoDaddy
GoDaddy powers the world's largest cloud platform dedicated to small, independent ventures. With nearly 18.5 million customers worldwide and over 77 million domain names under management, GoDaddy is the place people come to name their idea, build a professional website, attract customers and manage their work. Our mission is to give our customers the tools, insights and the people to transform their ideas and personal initiative into success. To learn more about the company visit www.GoDaddy.com.
GoDaddy is looking for a Senior Designer who wants to do more than get a partner's approval. Someone who isn't happy with the status quo and regularly pushes to create a meaningful experience for the customer. Someone who values the execution and craftsmanship of the work as much as the outcome. You are looking to awe your audience and fellow designers.
You're an expert at taking a business strategy and helping to translate that into a meaningful experience. Design to you means more than just a pretty UI, but you know that a great looking UI can be THE difference maker. You do your best work collaborating with multi-functional teams including copywriters, architects, researchers, engineers and product teams. What's more you desire insights before, during and after a project to understand how to make your decisions, why they matter to a customer and if things worked or didn't.
You're a leader and enjoy growing junior designers by mentoring 1 on 1 and providing feedback in larger group settings while helping establish the bar for excellence in the work you do and how you do it.
Your primary focus will be to work alongside copywriters, UX architects and business partners execution to create alluring, visually compelling designs that push the creative boundaries and create truly impactful experiences for our customers.
Responsibilities:
Responsibilities include creating and communicating concepts, implementing strategies, and developing interactive design solutions.
Work with a matrixed and collaborative team, balancing creative thinking with interpersonal skills.
Responsible for communication and negotiation of critical path and scope with team members, partnering with team leads to ensure shared understanding.
Assist teams in thinking strategically when identifying deliverables in support of project and business goals in determining overall design strategy.
Lead a project or group of projects with limited input.
Continually explore opportunities to enhance, improve, and expand methodologies and work.
Lead and support the development of junior designers to ensure continuous development and progress of the team. The Senior Designer should be able to initiate and handle multiple projects, and manage effectively and with a sense of urgency in a fast-paced, dynamic environment.
Contribute to the design and maintenance of a comprehensive visual framework to establish consistent aesthetics.
Deliver and maintain documentation for all the visual standards and guidelines.
Work with UX copywriters, architects, product managers and engineering teams to ensure visual integrity in final products.
Be responsible for researching and designing useful, compelling, and feasible interactions that delight end users and customers.
Provide product design insights through innovative research methodologies, and produce design excellence via inspirational and innovative design solutions.
Improve the user experience of GoDaddy.com and international merchandising sites to ensuring success metrics and detailed designs.
Qualifications:
6+ years of experience as a Visual Designer, User Interface Designer , Art Director, or a similar role.
Bring an online portfolio with specific examples of high quality visual design work reflecting individual design thinking, teamwork, and impact on customers.
Display an informed set of core values regarding user experience, technology, and business communication, and the ability to present them eloquently and concisely.
Possess and exhibit cultural awareness and sensitivity in order to land communications with a diverse global audience.
Be a teammate with refined and assertive leadership skills and the ability to positively influence change through inspirational design, solid rationale, supporting data, and diplomacy.
Have experience working with technical teams to deliver high quality designs.
Possess a deep knowledge of information architecture, usability, UI and UX Design.
Display fluent prototyping and/or development skills or familiarity
Display fanatical attention to detail and possess the organizational skills required to manage numerous projects and deliverables across different teams and organizations in a fast-moving environment.
Have excellent oral/written communication, project management, multi-tasking, and decision-making skills.
#li-ja1
GoDaddy is proud to be an equal opportunity employer. We will not discriminate against any applicant or employee on the basis of age, race, color, creed, religion, sex, sexual orientation, gender, gender identity or expression, medical condition, national origin, ancestry, citizenship, marital status or civil partnership/union status, physical or mental disability, pregnancy, childbirth, genetic information, military and veteran status, or any other basis prohibited by applicable federal, state or local law. GoDaddy will consider for employment qualified applicants with criminal histories in a manner consistent with local and federal requirements.
If you need assistance completing an application for a position with us, please reach out to our Recruiting Team at Recruiting@godaddy.com
Please note that GODADDY does not accept unsolicited resumes from recruiters or employment agencies.
To submit your application to this position, please click Apply . On the next screen, after you click Apply, click Create to establish your candidate account. If you have previously created a candidate account, please slick Sign-In and use that account to complete your application.
Job ID R006297
Apply
Apply Later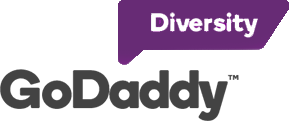 Our diverse employee population reflects the customers we serve. We support and celebrate everyone on our team through our Employee Resource Groups, open and inclusive to all.
Learn More