President, Domain Registrar & Investor Business
Apply
Apply Later
Location Kirkland, Washington; Scottsdale, Arizona; Sunnyvale, California; Tempe, Arizona
About GoDaddy
GoDaddy powers the world's largest cloud platform dedicated to small, independent ventures. With 19 million customers worldwide, GoDaddy is the place people come to name their idea, build a professional website, attract customers and manage their work. Our mission is to empower entrepreneurs everywhere, making opportunity more inclusive for all. To learn more about the company visit www.GoDaddy.com.
We're looking for a President to run our Domain Registrar and Investor Business. In this role, you will serve our Domain Registrar and Investor customers to extend GoDaddy's global leadership position in Domain Names. With over 78 million domain names under management, GoDaddy is the world's largest and trusted domain registrar that empowers our customers, Everyday Entrepreneurs, with creative ideas to succeed online. Our domains business is the core upon which GoDaddy was built and we offer an industry leading portfolio of solutions from sophisticated search and management capability, to high performance and secure DNS, to the largest secondary market for Domains, to advanced services for large investors and domain buyers, to brand protection and more. We help our customers save time and get back to what matters with robust and reliable services that allow them to seamlessly and professionally build and operate their business.

This senior leader will be driven by creating value for our customers and as a result, growing our business. You will be a well-rounded General Manager with experience leading teams across product, engineering marketing and sales. You will embody our values of extraordinary customer focus, owning outcomes, joining forces, working fearlessly and living passionately. This position reports directly to GoDaddy's CEO and will be based in Kirkland Washington, Sunnyvale California or in Tempe or Scottsdale Arizona.
Key Responsibilities
Define and execute strategy to grow our Domains Registrar and Investor business and strengthen GoDaddy's leadership position in Domains and Naming
Manage P&L to deliver short term results AND long term growth trajectory
Ensure security, performance, availability and quality for GoDaddy's DNS infrastructure, a core component of the global internet infrastructure
Deliver continuous cadence of customer-centric product innovation
Lead a distributed team consisting of engineering, product management and sales
Build GoDaddy's reputation and engagement in key Domain's policy forums and act as GoDaddy's primary public face to Domain Name Industry
Identify attractive opportunities for M&A
Collaborate with internal and external partners to create solutions that globally scale and meet our rapidly growing business needs
Requirements
Experience running and maintaining a successful business with focus on driving customer value through products and services and achieving business growth
Mix of product or engineering experience, as well as commercial experience leading P&Ls
Customer centric. Optimizes for our customers and finds ways to ensure the team uses customer feedback to deliver seamless experiences.
Inspires followership; proven attractor and developer of world-class talent and teams
Strategic and decisive. Ability to understand the big picture and chart a course. Clearly defines a path forward and can drive action to achieve a goal.
Acquisition and integration experience strongly preferred
Balance innovation and operational excellence
Experience in managing through change to drive growth
5+ years as a General Manager leading engineering and product management, if not also sales
10+ years working in a technical or commercial team
Some travel required
GoDaddy is proud to be an equal opportunity employer. We will not discriminate against any applicant or employee on the basis of age, race, color, creed, religion, sex, sexual orientation, gender, gender identity or expression, medical condition, national origin, ancestry, citizenship, marital status or civil partnership/union status, physical or mental disability, pregnancy, childbirth, genetic information, military and veteran status, or any other basis prohibited by applicable federal, state or local law. GoDaddy will consider for employment qualified applicants with criminal histories in a manner consistent with local and federal requirements.
If you need assistance completing an application for a position with us, please reach out to our Recruiting Team at Recruiting@godaddy.com
Please note that GODADDY does not accept unsolicited resumes from recruiters or employment agencies.
To submit your application to this position, please click Apply . On the next screen, after you click Apply, click Create to establish your candidate account. If you have previously created a candidate account, please slick Sign-In and use that account to complete your application.
Job ID R008243
Apply
Apply Later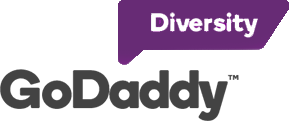 Our diverse employee population reflects the customers we serve. We support and celebrate everyone on our team through our Employee Resource Groups, open and inclusive to all.
Learn More