Brand Experience Art Director
Apply
Apply Later
Location Kirkland, Washington; Scottsdale, Arizona; Hiawatha, Iowa
About GoDaddy
GoDaddy powers the world's largest cloud platform dedicated to small, independent ventures. With 19 million customers worldwide, GoDaddy is the place people come to name their idea, build a professional website, attract customers and manage their work. Our mission is to empower entrepreneurs everywhere, making opportunity more inclusive for all. To learn more about the company visit www.GoDaddy.com.
GoDaddy is looking for a Brand Experience Art Director with an eye for aesthetic and years of high-performance creative who wants to make their mark on the world. Join us in our mission to help people from all around the world with the help & tools to make their own way. We're seeking a skilled craftsman and leader who question the status quo and re-imagine how we connect our digital experiences to support our mission of "Empowering Everyday Entrepreneurs Everywhere". As a Brand Experience Art Director you will drive creative strategy with our brand experience design team to develop and produce industry-leading digital creative solutions that will drive our business. You bring a deep understanding of user experience, ecom, visual merchandising, integrated campaigns, creative performance, content production, user research across digital channels and interactive media. The successful candidate is a leader who shows their qualities through their actions. They must be an excellent collaborator, keeping up-to-date with innovative work across industries, and sharing internal and external best practices with GoDaddy, while inspiring others toward creativity and continually imagining new ways for us to be engaging, always. We are consistently striving to deliver bold, creative solutions anchored by principled research. Drive innovative, set the bar of aesthetic, bring to life experience that pay off our mission. Be the change maker.
Responsibilities:
 Be the strategic creative thinker and raise the bar of visual design
and digital brand experience creative for GoDaddy.
 Brainstorm, pitch, design, develop, deliver and manage "best-in-
class" creative.
 Translate, present, and persuasively sell marketing and business
objectives as dynamic creative strategies.
 Create a visual design & user experiences for GoDaddy.com, future
state prototypes, microsites & landing pages, social and mobile
applications, digital content, style guides and presentations.
 Work collaboratively with teams & stakeholders within GoDaddy
including brand, marketing, product & technology teams to drive
work to live environments.
 Lead Design Sprint methodologies and creative process with
teams. (Insights, Ideate, Design, Test, Launch, Learn in a user first
design approach)
 Design a cohesive visual style, interface, and interaction flow of
applications and experiences.
 Identify and remove barriers in the context of an integrated team
that owns the project from idea to execution.
 Develop and maintain detailed user-interface specifications and
design patterns.
 Create use case scenarios, complex user flows/information
architecture, wireframes and mock-ups.
 Convey your ideas effectively through sketches, prototypes, and
animations.
 Conduct user research to validate working concepts.
 Analytically track design changes to inform future work and
choices.
 Identify whether, when, and how external resources may be
needed, and manage their deliverables and timing when
necessary.
 Collaborate with the business team and others to ensure that apps
and web experiences complement one another.
 Maintain a customer-centric (as opposed to product-centric) focus
on unique customer personas and their needs.
 Attract, recruit, and retain creative talent to grow the creative
capability, and mentor junior team members
Qualifications:
-Minimum of a bachelor's degree required, specifically in design-related
discipline such as Interaction Design, Graphic Design, Visual
Communications or Advertising.
-Strong mix of creative and operations experience, with proven ability
to lead an office and expand a portfolio with 10+ years of digital
Industry experience.
-Proven leadership experience to grow, build, and expand an existing
business.
-Ability to positively influence the culture, and provide strong mentoring
and collaboration across disciplines.
-Must be well-versed in all user-centered design methods and
techniques.
-Have a strong ability to champion design sprint processes .
-Strong sense of visual aesthetic and proven track record for the craft of
design.
-Proven industry experience in a well-established, creative leadership
role with a clear track record of success.
-Experience across digital channels of (websites and mobile).
-Solid verbal communication skills, with experience and a high degree
of comfort presenting to all levels of clients, stakeholders, and/or
colleagues.
-Knowledge of marketing requirements, eCom and visual
merchandising.
-Must possess a deep understanding of related creative tracks, such as
user experience, copywriting, user testing and content production &
strategy.
-Must be proficient-to-expert in: Sketch, InDesign, InVision, Microsoft
Office, Adobe Creative Suite, Principle/FramerX, etc.
-Must have proven client-facing role experience working with teams on
large scale, long-term projects.
-Possess excellent writing and communications skills.
-Have the ability to gracefully handle multiple projects in a fast-paced,
constantly changing, high-stakes environment.
-Must have a passionate attitude with willingness and enthusiasm to
plot and achieve your own growth.
-Must align with GoDaddy's vision and core values.
-Ability to travel up to 15% required
GoDaddy is proud to be an equal opportunity employer. We will not discriminate against any applicant or employee on the basis of age, race, color, creed, religion, sex, sexual orientation, gender, gender identity or expression, medical condition, national origin, ancestry, citizenship, marital status or civil partnership/union status, physical or mental disability, pregnancy, childbirth, genetic information, military and veteran status, or any other basis prohibited by applicable federal, state or local law. GoDaddy will consider for employment qualified applicants with criminal histories in a manner consistent with local and federal requirements.
If you need assistance completing an application for a position with us, please reach out to our Recruiting Team at Recruiting@godaddy.com
Please note that GODADDY does not accept unsolicited resumes from recruiters or employment agencies.
To submit your application to this position, please click Apply . On the next screen, after you click Apply, click Create to establish your candidate account. If you have previously created a candidate account, please slick Sign-In and use that account to complete your application.
Job ID R007196
Apply
Apply Later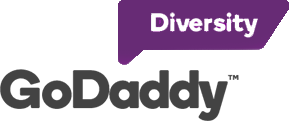 Our diverse employee population reflects the customers we serve. We support and celebrate everyone on our team through our Employee Resource Groups, open and inclusive to all.
Learn More