Website QA Specialist
Apply
Apply Later
Location Iași, Romania
About GoDaddy
GoDaddy powers the world's largest cloud platform dedicated to small, independent ventures. With 19 million customers worldwide, GoDaddy is the place people come to name their idea, build a professional website, attract customers and manage their work. Our mission is to empower entrepreneurs everywhere, making opportunity more inclusive for all. To learn more about the company visit www.GoDaddy.com.
The Professional Web Services team is looking for a talented individual which will be tasked with day-to-day supervision, growth, development and quality output of the Web Build team.

Will need an excellent understanding of Web Designs for the online environment, along with strong workflow management and communications skills.

The ideal candidate will have a strong online-design background, a great portfolio of work and experience working with technical teams to have design concepts implemented through a Web Builder.

Able to combine exceptional QA production work with continuous improvement suggestions, with minimal direction required on most projects.
As a Website QA Specialist you'll be responsible with:
- manage the assignment of incoming website briefs to appropriate members of build team
- supervise team design output: keeping a close eye on designs in early stages to ensure the approach taken is in line with the client brief and heading in the appropriate direction
- performing browser-based testing of Website Designs against our defined Standard of Quality to ensure designs meet or pass our defined expectations;
- provide recurring tracking on errors found to our Website Builders, Website Specialists, Leadership;
- maintaining minimum production output that meets or exceeds SLA responsibilities for the QA team and overall build SLAs for Website Specialists;
- monitoring and evaluating customer interactions to ensure consistent and fantastic service is being provided to our customers;
- performing additional duties to support the project and call analyses - related to documenting root cause issues (RCIs);
- creating and maintaining ongoing Standard Operation Procedures (SOPs) for the Quality Assurance Team to ensure standardized procedures for improved consistency, efficiency, and rigor;
- may help with compiling weekly reporting around errors QA Team tracked and hold weekly meetings where this information is provided with relevant supplemental context to Web Builders and Website Specialists;
- maintain up to date QA Tracking tool, continue to add granular error reporting and modify website specialist & builder resources as reflects active PWS staffing;
- may serve as the point of contact for all incoming & outgoing escalations, expedites and issues that impact QA.
Essential:
- proven experience in commercial design for web/email
- very good English Skills
- highly proficient with Photoshop
- eye for detail and extensive knowledge of best practice design techniques for online environment
- advanced HTML and CSS skills
- highly focused and organized

Useful:
- experience in a high volume production environment
- experience working with template-based web builder tools like Duda, GoCentral and Wordpress.
Please note that GODADDY does not accept unsolicited resumes from recruiters or employment agencies.
To submit your application to this position, please click Apply . On the next screen, after you click Apply, click Create to establish your candidate account. If you have previously created a candidate account, please slick Sign-In and use that account to complete your application.
Job ID R007182
Apply
Apply Later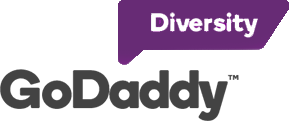 Our diverse employee population reflects the customers we serve. We support and celebrate everyone on our team through our Employee Resource Groups, open and inclusive to all.
Learn More