Web Design Consultant
Apply
Apply Later
Location Iași, Romania
About GoDaddy
GoDaddy powers the world's largest cloud platform dedicated to small, independent ventures. With 19 million customers worldwide, GoDaddy is the place people come to name their idea, build a professional website, attract customers and manage their work. Our mission is to empower entrepreneurs everywhere, making opportunity more inclusive for all. To learn more about the company visit www.GoDaddy.com.
Working within the professional Web Services Team, you'll have a high interaction over the telephone with our small business clients as we deliver them an effective and affordable online marketing solution.

Working to tight deadlines, we aim to quickly show our clients a great return on investment and provide them with recommendations for further growth.

Applicants will be commercially minded with outstanding, contemporary knowledge of the online market place. We aim to "wow" our customers at every stage and as a Website Specialist, you will be right on the front line, making recommendations that could have a huge impact on the bottom line of your clients. Being passionate about what you do, you will always look to go the extra mile, offering a personal and professional service at every stage.
Provide a key point of contact with our small business clients as we deliver an effective and affordable online marketing solution
Working to tight deadlines, demonstrate to clients the value added, and provide them with recommendations that will enable further growth for their brand
Sales liaison and account management Liaise with the 123Reg and GoDaddy sales team to handover and onboard new clients Inform clients regarding website performance and suggest optimization opportunities
Carry out ad-hoc requests made by clients with regards to website changes
Proactively propose actions and improvements to benefit clients
Support the sales team in their drive to hit renewal targets
Website management
Understand each client's goals and translate them into a production brief that is in-line with internal best practices
Understand and demonstrate how to implement campaign tracking
Use initiative to improve campaigns for clients
Use quality control to optimize all output before presenting to each client
Understand and demonstrate how to measure the impact of each client's marketing efforts, including the use and administration of web analytics dashboards
Support clients in identifying and acting on key areas of importance in accordance with their goals  
Commercial responsibility
Maximizing customer life-time revenue by up and cross sell of other 123Reg / GoDaddy products and services
What you'll get from us
Working in a growing, forward thinking company
The opportunity to develop your skills and abilities in a multicultural environment
25 days holidays per year
Free snacks, fresh fruit, soft drinks, coffee and tea
Regular company social events
Private health plan and pension contribution after qualification period 
Please note that GODADDY does not accept unsolicited resumes from recruiters or employment agencies.
To submit your application to this position, please click Apply . On the next screen, after you click Apply, click Create to establish your candidate account. If you have previously created a candidate account, please slick Sign-In and use that account to complete your application.
Job ID R008495
Apply
Apply Later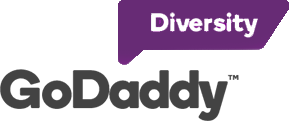 Our diverse employee population reflects the customers we serve. We support and celebrate everyone on our team through our Employee Resource Groups, open and inclusive to all.
Learn More