Threat Researcher
Apply
Apply Later
Location Iași, Romania; Belgrade, Serbia
About GoDaddy
GoDaddy powers the world's largest cloud platform dedicated to small, independent ventures. With 19 million customers worldwide, GoDaddy is the place people come to name their idea, build a professional website, attract customers and manage their work. Our mission is to empower entrepreneurs everywhere, making opportunity more inclusive for all. To learn more about the company visit www.GoDaddy.com.
The Web Threat landscape is constantly evolving and in order to keep pace with new malware and vulnerabilities, GoDaddy's Sucuri team seeks a Senior Threat Researcher who will hunt for malicious code and find new vulnerabilities to predict new trends. You will be working with our research team, collaborating with our active research, and writing for our labs.sucuri.net and blog.sucuri.net.

You can be based remote, working in any location in the U.S or any country where GoDaddy has operations!

In this role, you will Identify and understand malicious code written on the most common programming languages available for web development (PHP, ASP, JavaScript, HTML and others), look for malware on webpages using search tools (Google, Bing, DuckDuckGo), evaluate third party detections and validate if the detected code is indeed malicious, and create the detection accordingly as well as writing articles on the findings.
You'll also review and reverse patches to understand the vulnerabilities fixed on a software release as well as find vulnerable code on existent software. All the findings will be used to protect our clients by writing virtual patching rules to our WAF.
This is a great opportunity for you to continue to develop your understanding of tactics and tricks used by malware, and to find reliable ways to automate discovery of infected sites.
Responsibilities
Research new malware online
Detecting trends and waves of infections
Writing articles on findings
Code reading to determine if a particular file is malicious or not
Writing regular expressions to detect and remove malicious code
Website cleanup and troubleshooting
Requirements
Understanding of security principles and use good security practices in general
Linux experience – CLI and cPanel
Experience with Apache, Nginx and other web servers
Experience with WordPress, Joomla, Magento, vBulletin and other CMS software
Web Malware Experience (decoding, understanding)
PHP, Python and Shell scripting/automation
Open source and community participation and contributions a plus

​Tools We Work With
Jira
Bitbucket
Trello
GitHub
Jenkins
ElasticSearch
#LI-JA1
Please note that GODADDY does not accept unsolicited resumes from recruiters or employment agencies.
To submit your application to this position, please click Apply . On the next screen, after you click Apply, click Create to establish your candidate account. If you have previously created a candidate account, please slick Sign-In and use that account to complete your application.
Job ID R007606
Apply
Apply Later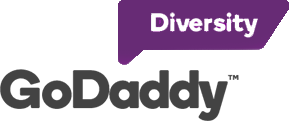 Our diverse employee population reflects the customers we serve. We support and celebrate everyone on our team through our Employee Resource Groups, open and inclusive to all.
Learn More