Software Engineer - Sucuri
Apply
Apply Later
Location Iași, Romania
About GoDaddy
GoDaddy powers the world's largest cloud platform dedicated to small, independent ventures. With 19 million customers worldwide, GoDaddy is the place people come to name their idea, build a professional website, attract customers and manage their work. Our mission is to empower entrepreneurs everywhere, making opportunity more inclusive for all. To learn more about the company visit www.GoDaddy.com.
GoDaddy's Sucuri organization is growing, and we are looking for a Developer to join our globally-distributed team!.

The Sucuri R&D (Research and Development) team is responsible for building and maintaining our suite of security products, this includes our web site scanning engines, malware detection and clean up solutions, along with our website firewall and backups. Additionally, this includes external facing products like our blogs and website.

This is a fast-paced environment; one in which you would be pushing code live every day. Unlike most development shops where you likely have a rigid work flow and release process, ours is very lean and quick. Our environment is comprised of various languages but expertise in PHP is a must. The ability to adapt to any language will be quickly evident when working within our environment.
Technical Requirements
* 1-3 years of full-time development experience
* Strong knowledge of object oriented PHP
* Experience with code testing (PHPUnit)
* Experience with version control tools
* Good understanding of web architecture
Preferred skills
* Familiar with front-end technologies such as JavaScript and JQuery
* Familiar with Linux environments
* Familiar with MySQL databases
What we look for:
* Passion for technology
* You have high standards and want to make a difference with your work.
* You're ready to take on just about anything – and figure things out one way or another.
* You work well in a small team and you can convey your brilliant opinions and well-reasoned arguments without needing to have the final say.

If this positions sounds like something you think you'd be able to excel at then we want to hear from you.
Please note that GODADDY does not accept unsolicited resumes from recruiters or employment agencies.
To submit your application to this position, please click Apply . On the next screen, after you click Apply, click Create to establish your candidate account. If you have previously created a candidate account, please slick Sign-In and use that account to complete your application.
Job ID R007608
Apply
Apply Later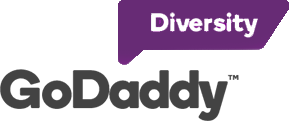 Our diverse employee population reflects the customers we serve. We support and celebrate everyone on our team through our Employee Resource Groups, open and inclusive to all.
Learn More