Software Engineer in Test
Apply
Apply Later
Location Iași, Romania
GoDaddy powers the world's largest cloud platform dedicated to small, independent ventures. With nearly 17.5 million customers worldwide and over 76 million domain names under management, GoDaddy is the place people come to name their idea, build a professional website, attract customers and manage their work. Our mission is to give our customers the tools, insights and the people to transform their ideas and personal initiative into success. To learn more about the company visit www.GoDaddy.com.
As a Software Engineer in Test you will be part of the Engineering team, collaborating with developers over the code and tests to ensure the product quality. Your main responsibilities will include analyzing quality, collaborating on test activities and contributing to the team's testing experience and culture. You will gain extensive experience while joining us on our journey of simplifying testing through test automation and continuous integration.
Responsibilities
•    Own the testing process; you will be the testing voice inside the engineering team with the power to influence the team in regards to testing practices
•    Provide design feedback and ensure the system performs, scale and ultimately meets and exceeds the customer's needs
•    Analyze, explore and test the product UI and RESTful APIs
•    Collaborate and participate to design, development and execution of automated test scripts
•    Setup test environments and integrate automated tests scripts through a CI pipeline
•    Participate to scrum team's activities and provide timely and valuable feedback in regards to user stories and acceptance criteria
•    Research and suggest improvements to our existing and future testing practices, frameworks and test environments
Requirements
•    A passion for technology and a knack for details
•    Understanding of the testing life-cycle within a fast paced environment 
•    Knowledge of software Testing pyramid and understanding over its different test levels and responsibilities
•    Good understanding of Object Oriented programming; familiar with Java or other object oriented programming language
•    Understanding of different Test Automation skills and can automate via syntax; experience with Selenium is a plus
•    Experience with testing RESTful APIs; experience with Java frameworks for API testing is a plus
•    Experience working in an Agile/Scrum development process
•    Written and verbal communication skills with experience interacting with developers 
•    Promote cooperation and commitment within a team to achieve common goals.
To submit your application to this position, please click Apply . On the next screen, after you click Apply, click Create to establish your candidate account. If you have previously created a candidate account, please slick Sign-In and use that account to complete your application.
Job ID R001252
Apply
Apply Later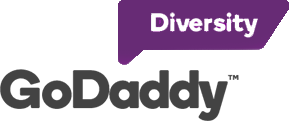 Our diverse employee population reflects the customers we serve. We support and celebrate everyone on our team through our Employee Resource Groups, open and inclusive to all.
Learn More