Software Development in Test
Apply
Apply Later
Location Iași, Romania
About GoDaddy
GoDaddy powers the world's largest cloud platform dedicated to small, independent ventures. With 19 million customers worldwide, GoDaddy is the place people come to name their idea, build a professional website, attract customers and manage their work. Our mission is to empower entrepreneurs everywhere, making opportunity more inclusive for all. To learn more about the company visit www.GoDaddy.com.
We've adapted our hiring process in response to COVID-19.  To learn more about what GoDaddy is doing differently click here.
As part of Data Platform Team you will be involved into maintaining the Standard of Quantity across EMEA Data Platform, including end to end automated testing.
Your Responsibilities:
Build, update, and execute automated tests; analyze failure/success of automated tests and makes modifications as required;
Investigate and track problems in software as a result of testing;
Analyze requirements for test automation;
Design and document automated processes;
Create, execute, design, maintain, review, document and improve automated tests, tools or scripts;
Your Competencies:
Excellent understanding of Functional Testing principles - At least 3+ years of relevant experience with Automation Testing mindset, tools and frameworks (REST Assured would be a plus);
Demonstrate industry-standard methodologies such as Agile, Scrum, testing automation and Continuous Integration and Deployment.
Good understanding of REST architecture and concepts;
Good comprehension of object-oriented programming;
Proficient in Java, with a good knowledge of its ecosystems;
Familiar with various design and architectural patterns;
Experience in designing and implementing Restful APIs;
SQL and Database knowledge (NoSQL knowledge);
Experience working with build tools (Maven, Gradle);
Familiar with CI/CD tools and processes;
Good ability to prioritize tasks and work independently;
Good English and communication skills;
Good assertiveness;
Offer (bonuses, benefits):
To work in a growing, forward-thinking company;
The opportunity to develop your skills and abilities in a multicultural environment;
Technical training /certifications upon request;
Competitive salary based upon skills and experience;
25 holiday days per year;
Individual health plan;
Meal vouchers;
Please consider the fact that GoDaddy Services is located in Iasi, Romania. There is no remote work involved on the role; the candidates should be willing to work from Iasi. If relocating is something you are okay with, we are willing to assist you with the process.
Please note that GODADDY does not accept unsolicited resumes from recruiters or employment agencies.
To submit your application to this position, please click Apply . On the next screen, after you click Apply, click Create to establish your candidate account. If you have previously created a candidate account, please slick Sign-In and use that account to complete your application.
If you need assistance or have any questions, please send an email to myrecruiter@godaddy.com.
Job ID R009148
Apply
Apply Later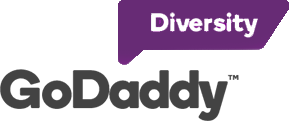 Our diverse employee population reflects the customers we serve. We support and celebrate everyone on our team through our Employee Resource Groups, open and inclusive to all.
Learn More