Product Owner
Apply
Apply Later
Location Iași, Romania
About GoDaddy
GoDaddy powers the world's largest cloud platform dedicated to small, independent ventures. With 19 million customers worldwide, GoDaddy is the place people come to name their idea, build a professional website, attract customers and manage their work. Our mission is to empower entrepreneurs everywhere, making opportunity more inclusive for all. To learn more about the company visit www.GoDaddy.com.
As a Product Owner at GoDaddy EMEA, you will be responsible for the success of the products defined and created through our Agile development process. You will define new product tasks and objectives, manage the product backlog and act as the guardian for the product with the ultimate aim of putting the user first.
Managing the product backlog and prioritising items – balancing business strategy, user needs and product vision
Leading the requirements gathering effort on agile epics, consulting with stakeholders / technical teams/users as required
Dividing complex or large user stories into multiple right-sized user stories
Writing user stories with clear, concise descriptions and acceptance criteria (definition of 'done')
Attending agile team meetings including standups, retrospectives, and demos
Work with planning team to provide updates on scrum team initiatives and progress
Answering questions from software developers, clarifying requirements and business priority and importance
Demonstrating the latest software features and iterations to stakeholders, and gathering feedback
Working closely with development, marketing, sales, and support, to ensure a smooth and efficient process
Report on scrum team performance against key indicators - driving for continuous improvement and excellence
Provide suitable education and training to sales and support teams
What's in it for you:
To work in a growing, forward thinking company
Competitive salary based upon skills and experience
25 days holidays per year + statutory bank holidays
Free fresh fruit available on a daily basis
Free continental breakfast/coffee and tea

Please note that GODADDY does not accept unsolicited resumes from recruiters or employment agencies.
To submit your application to this position, please click Apply . On the next screen, after you click Apply, click Create to establish your candidate account. If you have previously created a candidate account, please slick Sign-In and use that account to complete your application.
Job ID R007657
Apply
Apply Later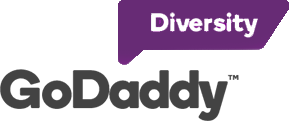 Our diverse employee population reflects the customers we serve. We support and celebrate everyone on our team through our Employee Resource Groups, open and inclusive to all.
Learn More