Product Manager / Owner (eCommerce)
Apply
Apply Later
Location Iași, Romania; Nottingham, United Kingdom; United Kingdom; Woking, United Kingdom
About GoDaddy
GoDaddy powers the world's largest cloud platform dedicated to small, independent ventures. With 19 million customers worldwide, GoDaddy is the place people come to name their idea, build a professional website, attract customers and manage their work. Our mission is to empower entrepreneurs everywhere, making opportunity more inclusive for all. To learn more about the company visit www.GoDaddy.com.
Help us build out the eCommerce Platform powering some of the biggest names in domains and hosting in EMEA. Our Brands serve everyone from brick-and-mortar entrepreneurs to online SMEs, and our Product Owners/Managers play a key role in delivering value to our customers and our internal teams.

Responsible for several Scrum Teams, you'll understand the "why" of our strategic roadmap and deliver on the "how" by writing granular, empathetic user stories and the kind of detailed acceptance criteria QAs dream about, seeing them through design and development to go-live.

You're the teams' secret sauce. Blockers cower before you. You drive, measure, share and optimise team performance. You know your backlog like the back of your hand. You always get to the bottom of a stakeholder's request to understand what they really need. You know that building a platform means building it once, for all of your users, and you're effective at negotiating the compromises needed to keep it that way.

Our product people and technical leads meet regularly at our Soho and Woking offices, but your teams are distributed across the UK, and your stakeholders across EMEA. You're comfortable leading remote development teams and can travel across the UK and EMEA when needed.
Responsible for business value delivered by several Scrum Teams
Responsible for aligning and delivering against our strategic roadmap
Develop intuitive understanding of what customers of our platform need
Understand business value (the 'why' of projects) that scrum teams deliver
Prioritise feature requests and demands from stakeholders  
Create epics and break down into user stories granular enough to build quickly
Write clear user stories with detailed acceptance criteria
Build and manage product backlogs and roadmap
Drive scrum teams to incrementally build and deliver business value
Ensure scrum team deliverables meet story acceptance criteria
Ensure Jira stories and tasks are up to date through lifecycle
Run sprint planning and retrospectives together with scrum team
Identify, chase and resolve blockers to team progress
Organise scrum team demos for stakeholders
Drive, measure, share & optimise scrum team performance (e.g. velocity, defects…)
Please note that GODADDY does not accept unsolicited resumes from recruiters or employment agencies.
To submit your application to this position, please click Apply . On the next screen, after you click Apply, click Create to establish your candidate account. If you have previously created a candidate account, please slick Sign-In and use that account to complete your application.
Job ID R008998
Apply
Apply Later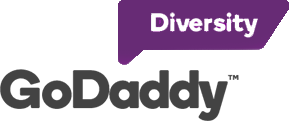 Our diverse employee population reflects the customers we serve. We support and celebrate everyone on our team through our Employee Resource Groups, open and inclusive to all.
Learn More