Junior C# Software Engineer
Apply
Apply Later
Location Iași, Romania
About GoDaddy
GoDaddy powers the world's largest cloud platform dedicated to small, independent ventures. With 19 million customers worldwide, GoDaddy is the place people come to name their idea, build a professional website, attract customers and manage their work. Our mission is to empower entrepreneurs everywhere, making opportunity more inclusive for all. To learn more about the company visit www.GoDaddy.com.
This position is within the Domains Engineering org, which is the core to the company. We develop cloud-native API systems that perform at high throughput, and respond in sub-millisecond latencies, leveraging C#, .NET, Kubernetes, Docker, Go, REST, AWS, and GCP.

We are looking for a passionate Software Engineer who has a keen understanding of building reliable software solutions at scale to be part of a team that is building new capabilities from the ground up. You will have an active role in developing and building software that drives the world's largest domain name registrar and web hosting provider. This role will be core to building and maintaining applications for a highly successful part of our domains organization. You will have a direct and visible impact on the lives of millions of small business owners around the world!
Responsibilities
Design and drive the implementation of the tech stack for the backend platform team with an emphasis on performance, high quality, real-time monitoring, and scalability
Write great code, innovate, and deliver scalable systems using open-source and cloud based solutions fronted with resilient REST interfaces
Understand all components of the stack in detail to build an end-to-end user experience that is sure to delight users of the platform
Build extensive monitoring and remediation infrastructure to validate and maintain uptime of services and ensure performance
Participate in design and code reviews, automated testing, continuous integration and deployment
Work closely with multiple engineering and operations teams across the company to engineer cutting-edge solutions that allow GoDaddy to answer challenging questions across multiple platforms
Requirements
University degree in Computer Science or relevant technical field
1-2 years experience with programming languages such as

C#, Java, VB.Net, Go,

Node.JS or Python

(C# or Go preferred)
Experience with relational databases (SQL server) preferred
Experience with containerization (Docker, Kubernetes) preferred
Experience with AWS preferred
Experience with public cloud services (AWS, GCP) preferred
Passion to develop high-quality and extraordinary solutions to complex distributed-computing problems
Understanding of algorithms, data structures, and performance optimization techniques for near real-time use cases
Familiarity with search and performance technologies (Elasticsearch, Lucene, NewRelic) a plus

Knowledge

of document based databases (DynamoDB) preferred
Strong interpersonal and communication skills, flexibility, team spirit, quick learner
Please note that GODADDY does not accept unsolicited resumes from recruiters or employment agencies.
To submit your application to this position, please click Apply . On the next screen, after you click Apply, click Create to establish your candidate account. If you have previously created a candidate account, please slick Sign-In and use that account to complete your application.
Job ID R006132
Apply
Apply Later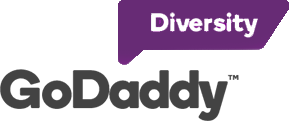 Our diverse employee population reflects the customers we serve. We support and celebrate everyone on our team through our Employee Resource Groups, open and inclusive to all.
Learn More