Guest Services & Front of House
Apply
Apply Later
Location Iași, Romania
About GoDaddy
GoDaddy powers the world's largest cloud platform dedicated to small, independent ventures. With 19 million customers worldwide, GoDaddy is the place people come to name their idea, build a professional website, attract customers and manage their work. Our mission is to empower entrepreneurs everywhere, making opportunity more inclusive for all. To learn more about the company visit www.GoDaddy.com.
We've adapted our hiring process in response to COVID-19.  To learn more about what GoDaddy is doing differently click here.
The Guest Services Administrator is responsible for the delivery of an amazing customer service experience throughout the campus and main lobby entrance of the client's office location. A guest's experience begins as soon as they approach and enter the space. The atmosphere, the service, and the welcome are all crucial in creating exceptional first impressions. This highly visible role maintains a strong lobby presence and ensures that all visitors are assisted in a calm, confident, positive and proactive manner at all times.
Provision of hosting service throughout the lobby, between collection points and throughout the building during site operational hours or as directed by the Experience Manager.
Partner with Experience Manager and Executive Assistants to ensure service excellence at all times; ensure consistent communication to facilitate awareness of all VIP's and guests arriving and leaving the building.
Proactively maintain knowledge of any changes throughout the Senior Leadership Team (SLT) and their supporting staff.
Provide an exceptional customer service experience to all colleagues and guests visiting the site; ensure guests are greeted courteously, and anticipate needs.
Adhere to check-in procedures
Ensure the reception desk is kept immaculate and tidy at all times, and that absences from the front office are well managed.
Acquire and maintain good knowledge of the local area, amenities and places of interest.
Report all service shortcomings affecting the guest experience to the Experience Manager.
Maintain personal awareness of all site and team procedures, embracing and implementing new procedures swiftly when received from Senior Management.
Regular interact with Work Services / Security Command Centers to identify and support any access/egress challenges.
Assist Experience Manager as floor warden during fire drills and emergencies
Plan, co-ordinate and govern the set up and management of local, site based events
Work with the Experience Manager to provide on the day management and oversee the running of local, site based events
Please note that GODADDY does not accept unsolicited resumes from recruiters or employment agencies.
To submit your application to this position, please click Apply . On the next screen, after you click Apply, click Create to establish your candidate account. If you have previously created a candidate account, please slick Sign-In and use that account to complete your application.
If you need assistance or have any questions, please send an email to myrecruiter@godaddy.com.
Job ID R008961
Apply
Apply Later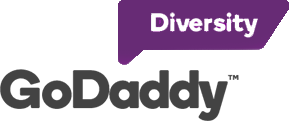 Our diverse employee population reflects the customers we serve. We support and celebrate everyone on our team through our Employee Resource Groups, open and inclusive to all.
Learn More