Full Stack Development Engineer
Apply
Apply Later
Location Iași, Romania
GoDaddy powers the world's largest cloud platform dedicated to small, independent ventures. With nearly 18 million customers worldwide and over 77 million domain names under management, GoDaddy is the place people come to name their idea, build a professional website, attract customers and manage their work. Our mission is to give our customers the tools, insights and the people to transform their ideas and personal initiative into success. To learn more about the company visit www.GoDaddy.com.
You will be actively involved in building industry-leading product experiences for individuals and small businesses that are establishing and growing their internet presence.
•    Building responsive front-end web-applications using the latest frameworks and established best-practice.
•    Working in an Agile environment - breaking down big ideas into manageable components, delivering frequently, and continuously improving how the team develops and delivers code.
•    Managing the development workflow, employing the latest tools to make development as efficient as possible whilst establishing a comprehensive suite of front-end tests.
•    Prototyping and innovating new UI concepts for testing and feedback from target customers.
•    A thought leader for front-end technologies, ensuring that we are always using the best tools for the job.
5+ Experience in software development (with an emphasis on front-end development)
Essential
•    You care deeply about innovation and delighting users as well as following good design principles and an attention for detail.
•    You are able to influence and guide the development of our user interfaces
•    Focused on code quality and high development standards with demonstrable experience using of test driven development techniques.
•    A strong understanding of software architecture, different patterns for interfacing with back-end systems and techniques for isolating legacy code.
•    Excellent communication and team collaboration skills with a positive attitude, genuine energy and enthusiasm for the technology.
Beneficial
•    University degree or equivalent level education in Computing or a related discipline
•    Experience designing and developing RESTful APIs.

Technical expertise
•    Web development skills (HTMLCSS/JavaScript)
•    Object-Orientated JavaScript, various JavaScript libraries and frameworks (Angular.JS, Backbone, jQuery)
•    Experience with Bootstrap, Foundation or other framework for responsive layouts.
•    Expert knowledge of web-application security
•    Web Application optimization and debugging
•    Test-driven development
•    Software version control (GIT) and continuous integration.
Benefits
•    Working in an industry leading and forward thinking company
•    Competitive salary based upon skills and experience
•    25 days holidays per year + statutory bank holidays
•    Great central location and office environment
•    Free fresh fruit available on a daily basis
To submit your application to this position, please click Apply . On the next screen, after you click Apply, click Create to establish your candidate account. If you have previously created a candidate account, please slick Sign-In and use that account to complete your application.
Job ID R004627
Apply
Apply Later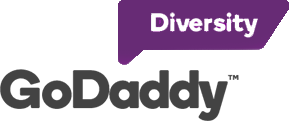 Our diverse employee population reflects the customers we serve. We support and celebrate everyone on our team through our Employee Resource Groups, open and inclusive to all.
Learn More