Events & Recognition Manager
Apply
Apply Later
Location Iași, Romania
About GoDaddy
GoDaddy powers the world's largest cloud platform dedicated to small, independent ventures. With 19 million customers worldwide, GoDaddy is the place people come to name their idea, build a professional website, attract customers and manage their work. Our mission is to empower entrepreneurs everywhere, making opportunity more inclusive for all. To learn more about the company visit www.GoDaddy.com.
Are you someone that is passionate about driving results through employee engagement?
Do you enjoy thinking outside the box and coming up with ideas that will pump up the GoDaddy Care Center?
Do you feel like you're able to engage more than 100 employees?
Well, then, you might be the one we're looking for!
Join our Incentives team and shape the culture in our Iasi Care Center through employee engagement.

Our Events & Recognition Manager will be responsible for planning, coordinating, and executing Care events, contests, activities, and, of course, making sure that everybody has a good time at the work place!

This position works hand in hand with various internal departments and external vendors across the country and internationally.

Essential Duties and Responsibilities include the following:

The ability to coordinate and execute activation and implementation needs for Care Center incentives within, but not limited to these main areas of responsibility.

Care Incentives, Rewards, and Recognition
Conduct research and develop engaging contests and challenges based on our end goals, work with internal resources to execute them from start to finish. Keep track of finances that pertain to it. Reporting and follow up is a must.
Assist with negotiations for contracts at venues to continuously have tickets, free tables or anything of the sort on hand to reward employees with.
Maintain excellent communication and relationships with internal resources, vendors, and all other persons within a given event, contest or activity.
Assist with preparing budgets for contests, events, departments, holidays, culture crew, rewards and recognition programs.
Coordinate scheduling for leadership with Care Center contests, events, and activities on the calendar.
Develop, revise, and implement email communications for invitations and informational contest and event updates.
Coordinate and manage all logistics and inventory needs for contests and events, some of which may take place simultaneously.
Propose new ideas to improve the incentives planning and communication process.
Seek new ways to recognize and engage employees.
Manage creative needs and process from initial request through fulfillment for custom swag orders.
Monitor product inventory and update products as needed for specific Care Center incentive programs.
Keeping track of, recording and submitting weekly cash card uploads and monthly gross up reports.
Be on top of new product launches and/or any other company changes; make sure that employees are aware of these and the knowledge is being put to good use.
Creating a fun atmosphere for our employees!

Qualifications:
Relevant work experience in a planning and/or leadership focused role.
Very good Romanian and English communication skills.
Strong interpersonal skills, positive attitude and the ability to thrive in a dynamic, fast-paced environment setting a high bar for your own performance.
Must be a results-oriented person who goes the extra mile to get the job done.
Must have experience and be comfortable using Excel and Power Point.
Resourceful and enthusiastic. You're always on the hunt for the answer to any question. If you don't know it, you find it, stat!
Organized. If you're not detail-oriented, you should probably skip this career opportunity!
Culture Driven. Always seeking new ways to make work fun and exciting for employees across locations, departments, and shifts.
Please note that GODADDY does not accept unsolicited resumes from recruiters or employment agencies.
To submit your application to this position, please click Apply . On the next screen, after you click Apply, click Create to establish your candidate account. If you have previously created a candidate account, please slick Sign-In and use that account to complete your application.
Job ID R008046
Apply
Apply Later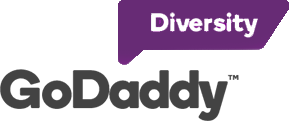 Our diverse employee population reflects the customers we serve. We support and celebrate everyone on our team through our Employee Resource Groups, open and inclusive to all.
Learn More