Creative Specialist
Apply
Apply Later
Location Iași, Romania
About GoDaddy
GoDaddy powers the world's largest cloud platform dedicated to small, independent ventures. With 19 million customers worldwide, GoDaddy is the place people come to name their idea, build a professional website, attract customers and manage their work. Our mission is to empower entrepreneurs everywhere, making opportunity more inclusive for all. To learn more about the company visit www.GoDaddy.com.
To write compelling and optimised website copy for a wide range of industry and business types, working in a face-paced, creative environment, following our internal best practices and using our specific house style.
Key responsibilities:
Creating engaging website content from minimal briefs and limited assets.
Applying editorial best practices to optimise large amounts of content.
Understanding and utilising the connection between tone of voice and target audience.
Ensuring websites follow a templated structure, with good user experience in mind.
Proofreading your own content to catch any mistakes or typos.
Take ownership of copywriting tasks, managing deadlines and projects through to completion as part of a shared workload.
Key requirements:
Exceptional competency writing in UK/US English
Proven experience as a content writer.
An eye for detail with a talent for storytelling.
The ability to simplify complex information and jargon-rich language. 
A high degree of integrity, and resilience when giving and receiving direct feedback.
Excellent analytical and editorial skills.
A confident communicator and positive team player.
Drive, and the ability to work on own initiative without direct supervision.
This role may suit a graduate with a degree in either English Language/English Literature/Media Studies who has relevant commercial experience.
Please note that GODADDY does not accept unsolicited resumes from recruiters or employment agencies.
To submit your application to this position, please click Apply . On the next screen, after you click Apply, click Create to establish your candidate account. If you have previously created a candidate account, please slick Sign-In and use that account to complete your application.
Job ID R008238
Apply
Apply Later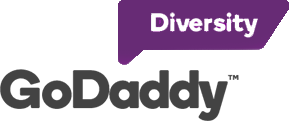 Our diverse employee population reflects the customers we serve. We support and celebrate everyone on our team through our Employee Resource Groups, open and inclusive to all.
Learn More