Call Center Agent
Apply
Apply Later
Location Iași, Romania
Additional Locations Iasi, Romania
About GoDaddy
GoDaddy powers the world's largest cloud platform dedicated to small, independent ventures. With 19 million customers worldwide, GoDaddy is the place people come to name their idea, build a professional website, attract customers and manage their work. Our mission is to empower entrepreneurs everywhere, making opportunity more inclusive for all. To learn more about the company visit www.GoDaddy.com.
We've adapted our hiring process in response to COVID-19.  To learn more about what GoDaddy is doing differently click here.
We are currently looking for fit candidates to fill in open positions within a new sales team GoDaddy EMEA.You will take part in providing excellent support assistance for our English customer base, working in a call center environment. As this is a completely new addition to the existing departments within GoDaddy EMEA, you will take part, along with ourselves, in trialing this role; Your IT knowledge, combined with excellent interpersonal skills will help you along the way.
Responsibilities:
First point of contact for our customers via phone (inbound)
Understand their issue and attempt resolving it; where required, advance to the proper team
Actively liaise with customers to ensure they are kept up to date regarding their query, providing responses when needed and ensuring documentation of any investigation and follow-up
Work efficiently while maintaining exceptional quality standards
Deliver exceptional support while providing consultancy to our customers, ensuring their expectancies on response and assistance are met or exceeded
Role summary:
Identify and deliver consulting solutions to help customers' business development
Phone support for both potential and existing customers
Using our CRM to bring up difficult or time-consuming queries
Keeping the customers updated on their query progress via the CRM
Working closely with your colleagues to identify and raise issues to improve customer satisfaction and experience
Requirements:
Excellent spoken English is mandatory. Failing to prove proficiency is a show stopper. British English slang should be no news for you, for instance.
Excellent interpersonal skills are also mandatory. We're looking for candidates that are highly collegiality among other things.
Experience on a call center job is mandatory
Problem-solving skills are mandatory (a logical test will be given during the interview)
Above average IT skills are considered an advantage
Ability to remain calm, composed and articulate when dealing with tough customer situations.
Extraordinary teammate and positive attitude under workload pressure
Offer (bonuses, benefits):
To work in a growing, forward thinking company
The opportunity to develop your skills and abilities in a multicultural environment
Technical trainings /certifications upon request
Competitive salary based upon skills and experience. Night shift allowance granted on top of the base salary
25 holiday days per year
Individual health plan
Meal vouchers
Please consider the fact that GoDaddy Services is located in Iasi, Romania. There is no remote work involved on the role; the candidates should be willing to work from Iasi. If relocating is something you are okay with, we are willing to assist you with the process
Please note that GODADDY does not accept unsolicited resumes from recruiters or employment agencies.
To submit your application to this position, please click Apply. On the next screen, after you click Apply, click Create to establish your candidate account. If you have previously created a candidate account, please slick Sign-In and use that account to complete your application.
If you need assistance or have any questions, please send an email to myrecruiter@godaddy.com.
Job ID R008391
Apply
Apply Later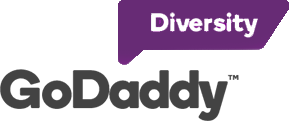 Our diverse employee population reflects the customers we serve. We support and celebrate everyone on our team through our Employee Resource Groups, open and inclusive to all.
Learn More