Facilities Workplace Manager (m/w/d)
Apply
Apply Later
Location Hürth, Germany; Cologne, Germany; Ismaning, Germany
GoDaddy gehört zu den führenden internationalen Hosting-Anbietern mit der weltweit größten Cloud-Plattform für kleine, unabhängige Unternehmen. Mit insgesamt mehr als 18 Millionen Kunden und mehr als 77 Millionen verwalteten Domains ist GoDaddy erster Ansprechpartner für jeden, der eine Idee und das Ziel hat, mit einer professionellen Website online zu gehen. Unsere Aufgabe sehen wir darin, unseren Kunden die richtigen Tools, das Know-how und die Unterstützung zu geben, um ihr Unternehmen erfolgreich zu machen.
Zur Erweiterung unseres EMEA Facility Teams suchen wir eine/n erfahrene/n
Facilities Workplace Manager (m/w/d)
Als Workplace Manager ist es deine Mission, eine Arbeitsumgebung zu schaffen, die die Werte, Unternehmenskultur und Bedürfnisse von GoDaddy repräsentieren und in der sich unsere Mitarbeitenden Tag für Tag rundum wohlfühlen. Deine ausgeprägte Service- und Kundenorientierung hast du dir durch deine Berufserfahrung bereits aneignen können.
Deine Kernaufgaben:
Du bist erster Ansprechpartner für Mitarbeitende, Vorgesetzte, Geschäftsleitung und Betriebsrat bei allen Fragen rund um Gebäude und Arbeitsplätze

Beweise deine Organisationsstärke, indem du neue Ideen und Initiativen zur kontinuierlichen Verbesserung des Serviceniveaus und der Effizienz entwickelst und förderst
Verwaltung einer Reihe komplexer Immobilien in Deutschland und Zusammenarbeit mit den Experience Managern am Standort, um die vereinbarten KPI's und SLA's einzuhalten
Verwaltung und Kontrolle deines Büro- /Facility-Budgets
Du gewährleistest die Gebäude- und Betriebssicherheit sowie den Arbeits-, Brand- und Gesundheitsschutz
Optimiere unsere derzeitigen Büros und unsere GoDaddy-Kultur in Deutschland
Das zeichnet Dich aus:
Kaufmännische/ technische Ausbildung mit Weiterbildung zum Immobilienfachwirt und entsprechende Berufserfahrung bzw. vergleichbare Qualifikation oder alternativ Berufserfahrung im Architekturgewebe
Fähigkeit, organisationsweite Projekte zu planen und durchzuführen, wie z.B. Büroumzüge oder Renovierungen
Erfahrung bei der Gestaltung und Verbesserung von Arbeitsumgebungen
Führungserfahrung und Organisationsfähigkeit
Teamorientierte, selbstständige und strukturierte Arbeitsweise
Kommunikations- und Begeisterungsfähigkeit
Sehr gute Englischkenntnisse (Deine Vorgesetzten sind alle Muttersprachler)
Reisebereitschaft und einen Führerschein
Du bist interessiert?
Dann sende uns deine Bewerbung zusammen unter Angabe der Kennziffer, deinen Gehaltsvorstellungen und deinem frühestmöglichen Eintrittstermin.
Deine Ansprechpartner:
Delia Schneider, Human Resources, Daimlerstr. 9-11, 50354 Hürth oder Shirin Steinwede, Human Resources, Oskar-Messter-Strasse 33, 85737 Ismaning
E-Mail: careers-germany@godaddy.com
Um sich über unsere Karriereplattform zu bewerben, klicken Sie bitte "Apply" und im Anschluss "Create" um einen Bewerberaccount (Candidate Account) zu erstellen. Wenn Sie bereits zuvor einen Account erstellt haben, loggen Sie sich einfach mit Ihren existierenden Zugangsdaten ein und starten mit Ihrer Bewerbung.
Job ID R004313
Apply
Apply Later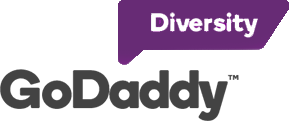 Our diverse employee population reflects the customers we serve. We support and celebrate everyone on our team through our Employee Resource Groups, open and inclusive to all.
Learn More