Senior Software Engineer / Site Reliability Engineer - Network Automation (m/w/d)
Apply
Apply Later
Location Hürth, Germany
Additional Locations Hürth, Germany
GoDaddy betreibt die weltweit größte Cloud-Plattform für kleine, unabhängige Unternehmen. Mit 20 Millionen Kunden rund um den Globus ist GoDaddy der richtige Platz für jeden, der eine Idee verwirklichen, eine professionelle Website erstellen, Kunden gewinnen und sein Projekt online verwalten möchte. Unsere Mission ist, unseren Kunden die Tools, das Know-how und die Kontakte zu bieten, um ihr persönliches Engagement zum Erfolg zu führen. Wer mehr über das Unternehmen erfahren will, ist auf www.GoDaddy.com herzlich willkommen.
Wir haben unseren Einstellungsprozess an COVID-19 angepasst. Um mehr darüber zu erfahren, was GoDaddy anders macht, klicke bitte hier.
We are looking for a talented, driven, and dedicated
Senior Software Engineer / Site Reliability Engineer -
Network Automation (m/w/d)
GoDaddy powers the world's largest cloud platform dedicated to independent entrepreneurial ventures. With more than 19 million customers worldwide and 78 million domain names under management, GoDaddy is the place people come to name their idea, build a professional website, attract customers and manage their work.  Our mission is to empower entrepreneurs everywhere, making opportunity more inclusive for all.  To learn more about the company visit www.GoDaddy.com.
As a Senior Software Developer / Site Reliability Engineer​in the Network Automation team at GoDaddy, you will join a cross functional team of world-class engineers, using the latest networking technologies and agile practices to deliver best in breed hosting experiences. In this hybrid role, Software Development meets Network Engineering to build network management and orchestration platforms for the GoDaddy Global Network, providing connectivity for GoDaddy Data Centers and Corporate facilities. 
Responsibilities:
Develop, deploy, and maintain network automation, monitoring, and orchestration platforms to support a multi-vendor network infrastructure in data centers, large enterprise campus environments, and individual corporate sites globally consisting of routers, switches, firewalls, and hardware load-balancers.
Collaborate deeply with a cross functional team of Network and Security Architects, Software Developers and Engineers, Server and Platform Engineers, and Data Center Operations.
Participate in, as well as lead, agile practices such as daily stand-up meetings, task tracking boards, design and code reviews, automated testing, continuous integration and deployment.
Requirements:
Bachelor's Degree in Computer Science, Computer Engineering, Math, or a related field is preferred
5+ years of relevant software development experience or infrastructure automation experience
Ability to comprehend, analyze and research problems of a complex nature, make judgment decisions and recommendations and lead the implementation into a production environment.
Deep knowledge of Networking, Routing, DNS, and Linux systems.
Strong knowledge and experience in developing RESTful API and services with Python and PHP is required.
Strong knowledge of Linux system automation and network automation
Strong knowledge of monitoring tools and protocols such as SNMP, Syslog, Logstash, ELK, Kentik, Observium, and open source tools.
Strong knowledge of Agile (Scrum/Kanban) software development, Git/GitHub, and related tools
Strong knowledge of network protocols and theory (TCP/IP, UDP, ICMP, MAC addresses, routing)
Strong desire to learn emerging technologies and to innovate
What are we offering you?
Positive working environment in a dynamic and international team
Varied tasks and development opportunities
Flexible work schedule
Free lunch, coffee, tea and water
Regular company events
Nice colleagues and real team spirit
Good transport connections and free parking
Are you interested?
Please send your application together with our reference number, your annual salary expectations and your earliest possible start date to:
Delia Schneider / HR Department
Daimlerstraße 9-11, 50354 Hürth.
E-Mail: careers-germany@godaddy.com
Um sich über unsere Karriereplattform zu bewerben, klicke bitte "Apply" und im Anschluss "Create" um einen Bewerberaccount (Candidate Account) zu erstellen. Wenn du bereits zuvor einen Account erstellt hast, logge dich einfach mit deinen existierenden Zugangsdaten ein und starte mit deiner Bewerbung.
GODADDY akzeptiert keine unaufgeforderten Bewerbungen von Personalvermittlern oder Arbeitsagenturen 
Job ID R008219
Apply
Apply Later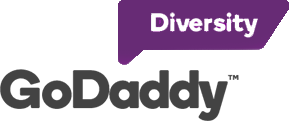 Our diverse employee population reflects the customers we serve. We support and celebrate everyone on our team through our Employee Resource Groups, open and inclusive to all.
Learn More