Mitarbeiter Sales (m/w/d)
Apply
Apply Later
Location Hürth, Germany
GoDaddy betreibt die weltweit größte Cloud-Plattform für kleine, unabhängige Unternehmen. Mit 20 Millionen Kunden rund um den Globus ist GoDaddy der richtige Platz für jeden, der eine Idee verwirklichen, eine professionelle Website erstellen, Kunden gewinnen und sein Projekt online verwalten möchte. Unsere Mission ist, unseren Kunden die Tools, das Know-how und die Kontakte zu bieten, um ihr persönliches Engagement zum Erfolg zu führen. Wer mehr über das Unternehmen erfahren will, ist auf www.GoDaddy.com herzlich willkommen.
Wir haben unseren Einstellungsprozess an COVID-19 angepasst. Um mehr darüber zu erfahren, was GoDaddy anders macht, klicken Sie hier.
Zur Unterstützung unseres Sales-Teams am Standort Hürth suchen wir für die Brand Host Europe GmbH eine/n
Mitarbeiter Sales (m/w/d)
Als Mitarbeiter Sales (m/w/d) bist du hauptverantwortlich für eine abschlussorientierte Beratung der Kunden, Partner und Interessenten auf allen Vertriebskanälen.
Deine Aufgaben
Bearbeitung von eingehenden Kundenanfragen sowie Identifizieren und Realisieren von Upsell-Möglichkeiten
Umsetzung von Maßnahmen zur Kundenbindung und Rückgewinnung
Sicherstellen der Kundenzufriedenheit durch intensive Betreuung und Ausbau von bestehenden Geschäftsbeziehungen
Neuerschließen von Kunden, Märkten und Vertriebswegen
Pflege der CRM/ der Kundendaten
Beiträge zur Konzeption von Sales-Maßnahmen und Optimierungen
Beiträge zur Optimierung bei der Einführung von Tools und Prozessen
Das zeichnet dich aus
Du verfügst über eine kaufmännische Ausbildung oder ein betriebswirtschaftliches Studium und hast mindestens zwei Jahre Vertriebserfahrung
Spaß am Kundenkontakt und ein Gespür für die Bedürfnisse unserer Kunden
Du kennst den Wettbewerb und besitzt die Hartnäckigkeit und Disziplin, dich durchzusetzen
Hohe Service- und Lösungsorientierung sind für dich selbstverständlich
Grundlegendes technisches Verständnis
Sehr gute Deutschkenntnisse und gute Englischkenntnisse
Teamgeist und ein hohes Maß an Eigeninitiative
Das bieten wir
Abwechslungsreiche Herausforderungen, die nie langweilig werden
Flexible Arbeitszeiten
Beste Entwicklungsmöglichkeiten
Klimaneutral klimatisierte Büros
Kantine mit kostenfreiem Mittagessen
Regelmäßige Firmenfeiern
Modernes und agiles Arbeitsumfeld
Internationale Teams
Nette Kollegen und echter Teamgeist
Gute Verkehrsanbindung (mit Auto und öffentlichen Verkehrsmitteln) sowie Parkmöglichkeiten
Bitte sende uns deine Bewerbung unter Angabe der Kennziffer, deiner Gehaltsvorstellung und des frühestmöglichen Eintrittsdatums zu.
Deine Ansprechpartnerin:
Delia Schneider, Personalabteilung, Daimlerstr. 9-11, 50354 Hürth.
E-Mail: careers-germany@goaddy.com oder über den Link.
Um sich über unsere Karriereplattform zu bewerben, klicken Sie bitte "Apply" und im Anschluss "Create" um einen Bewerberaccount (Candidate Account) zu erstellen. Wenn Sie bereits zuvor einen Account erstellt haben, loggen Sie sich einfach mit Ihren existierenden Zugangsdaten ein und starten mit Ihrer Bewerbung.
GODADDY akzeptiert keine unaufgeforderten Bewerbungen von Personalvermittlern oder Arbeitsagenturen 
Job ID R006158
Apply
Apply Later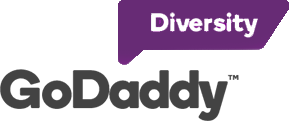 Our diverse employee population reflects the customers we serve. We support and celebrate everyone on our team through our Employee Resource Groups, open and inclusive to all.
Learn More