Mitarbeiter 2nd Level Support Linux oder Windows (m/w/d)
Apply
Apply Later
Location Hürth, Germany
GoDaddy gehört zu den führenden internationalen Hosting-Anbietern mit der weltweit größten Cloud-Plattform für kleine, unabhängige Unternehmen. Mit insgesamt mehr als 18 Millionen Kunden und mehr als 77 Millionen verwalteten Domains ist GoDaddy erster Ansprechpartner für jeden, der eine Idee und das Ziel hat, mit einer professionellen Website online zu gehen. Unsere Aufgabe sehen wir darin, unseren Kunden die richtigen Tools, das Know-how und die Unterstützung zu geben, um ihr Unternehmen erfolgreich zu machen.
Zur Unterstützung unseres Support-Teams am Standort Hürth suchen wir vorwiegend für die Brand Host Europe GmbH einen
Mitarbeiter 2nd Level Support Linux oder Windows (m/w/d)
Deine Aufgaben
Fehleranalyse und -behebung im Rahmen von Supportaufträgen auf den Serversystemen unserer Kunden
Betreuung und Beratung bei schriftlichen (seltener auch telefonischen) Kundenanfragen zur Einrichtung, Konfiguration und Fehlersuche auf deren Servern und der IT-Infrastruktur
Agieren als Schnittstelle zu den relevanten Fachabteilungen
Durchführung administrativer Tätigkeiten im Rahmen von Serviceaufträgen
Erstellung und Aktualisierung von Dokumentationen/FAQ-Artikeln
Ankündigung anstehender Wartungsarbeiten an unsere Kunden
Möglichkeit zur Schichtarbeit (kein 24/7)
Das zeichnet dich aus
Abgeschlossene Berufsausbildung zur/m Fachinformatiker/in Systemintegration oder vergleichbare Kenntnisse durch entsprechende Berufserfahrung
Idealerweise erste Berufserfahrung im IT- oder Service-Umfeld
Sehr gute Kenntnisse im Umgang mit Linux oder Windows-Servern, sowie Grundkenntnisse im jeweils anderen Betriebssystem
Sicherer Umgang mit gängigen Serverdiensten (z.B. Web, Mail, DNS), ggf. auch mit Virtualisierungsumgebungen
Sehr gute Deutschkenntnisse, gute Englischkenntnisse
Selbständigkeit, Einsatzbereitschaft und hohe Belastbarkeit
Teamfähigkeit und ausgeprägte Kundenorientierung
Wir bieten dir
Abwechslungsreiche Herausforderungen, die nie langweilig werden
Flexible Arbeitszeiten
Beste Entwicklungsmöglichkeiten
Klimaneutral klimatisierte Büros
Kantine mit kostenfreiem Mittagessen
Regelmäßige Firmenfeiern
Modernes und agiles Arbeitsumfeld
Internationale Teams
Nette Kollegen und echter Teamgeist
Gute Verkehrsanbindung (mit Auto und öffentlichen Verkehrsmitteln) sowie Parkmöglichkeiten
Du bist interessiert?
Dann sende uns deine Bewerbung unter Angabe der Kennziffer, deiner Gehaltsvorstellung und des frühestmöglichen Eintrittsdatums zu.
Deine Ansprechpartnerin:
Frau Katja Nebelung, Personalabteilung, Daimlerstr. 9-11, 50354 Hürth
E-Mail: careers-germany@godaddy.com
Um sich über unsere Karriereplattform zu bewerben, klicken Sie bitte "Apply" und im Anschluss "Create" um einen Bewerberaccount (Candidate Account) zu erstellen. Wenn Sie bereits zuvor einen Account erstellt haben, loggen Sie sich einfach mit Ihren existierenden Zugangsdaten ein und starten mit Ihrer Bewerbung.
GODADDY akzeptiert keine unaufgeforderten Bewerbungen von Personalvermittlern oder Arbeitsagenturen 
Job ID R007313
Apply
Apply Later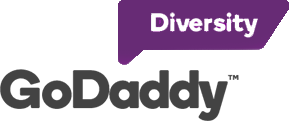 Our diverse employee population reflects the customers we serve. We support and celebrate everyone on our team through our Employee Resource Groups, open and inclusive to all.
Learn More