Senior Data Center Network Engineer (m/w/d)
Apply
Apply Later
Location Hürth, Germany
GoDaddy gehört zu den führenden internationalen Hosting-Anbietern mit der weltweit größten Cloud-Plattform für kleine, unabhängige Unternehmen. Mit insgesamt mehr als 18 Millionen Kunden und mehr als 77 Millionen verwalteten Domains ist GoDaddy erster Ansprechpartner für jeden, der eine Idee und das Ziel hat, mit einer professionellen Website online zu gehen. Unsere Aufgabe sehen wir darin, unseren Kunden die richtigen Tools, das Know-how und die Unterstützung zu geben, um ihr Unternehmen erfolgreich zu machen.
Zur Unterstützung unseres Network Teams am Standort Hürth suchen wir einen
Senior Data Center Network Engineer (m/w/d)
Deine Aufgaben:
Deine Hauptaufgabe wird in der Planung und dem Betrieb von Data Center Netzwerk-Infrastrukturen für verschiedene Standorte in Europa liegen (vorrangig Remote).
Darüber hinaus gehören noch folgende Aufgaben zu deinem Tätigkeitsfeld:
Mitarbeit an der Entwicklung und Erhaltung von Design-Standards
Pflege und Ausbau der Dokumentation
3rd Level Support und Troubleshooting
Verbesserung der Network Performance, Troubleshooting von Netzwerk-Problemen und Terminierung von Upgrades
IP Adressmanagement und -zuweisung
Installation neuer Netzwerk-Komponenten
Möglichkeit an der Rufbereitschaft teilzunehmen
Das zeichnet dich aus:
Langjährige Erfahrung im Bereich Data Center Networks, insbesondere in der Betreuung von großen Layer2-Netzwerken
Expertise mit Switching Plattformen der Hersteller Juniper und/oder Cisco
Wissen zum BGP und OSPF Routing Protokoll und deren Mechanismen
Profundes Wissen zu TCP/IP, VLAN und IP Subnetting
Monitoring, Netzwerkdiagnostik und Netzwerkanalyse
Kenntnisse einer Skriptsprache von Vorteil
Zertifizierung und Erfahrungen auf mind. JNCIA/CCNA-Level
Fließende Englisch- und Deutschkenntnisse sind Voraussetzung
Bereitschaft zu gelegentlichen Dienstreisen
Bitte sende uns deine Bewerbungsunterlagen unter Angabe der Kennziffer, deiner Gehaltsvorstellung und des frühestmöglichen Eintrittsdatums zu.
Richte deine Bewerbung bitte an:            
Host Europe GmbH, Kerstin Wetzel, Personalabteilung, Daimlerstr. 9 - 11, 50354 Hürth. E-Mail: careers-germany@godaddy.com
Um sich über unsere Karriereplattform zu bewerben, klicken Sie bitte "Apply" und im Anschluss "Create" um einen Bewerberaccount (Candidate Account) zu erstellen. Wenn Sie bereits zuvor einen Account erstellt haben, loggen Sie sich einfach mit Ihren existierenden Zugangsdaten ein und starten mit Ihrer Bewerbung.
Job ID R003955
Apply
Apply Later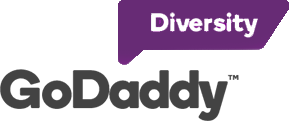 Our diverse employee population reflects the customers we serve. We support and celebrate everyone on our team through our Employee Resource Groups, open and inclusive to all.
Learn More