Overview
GoDaddy engineers are shifting the global economy to support small businesses worldwide to create beautiful online experiences for their customers that help them grow and manage their business. We work fearlessly to build innovative solutions, platforms and business applications tailored to the unique needs of the small business owner. Using a collaborative, agile, small team approach we make cutting edge technologies simple and effective. Our team of technologists do the heavy lifting, so our customers can focus on making their dreams come true.
Success Profile
What makes a successful Sr Production Engineer employee at GoDaddy?
Check out the traits we're looking for and see if you have the right mix.
Problem-solver

Focused

Organized

Self-starter

Strategic

Visual
Adaptable

Detail-Oriented

Communicator

Multi-Tasker

Creative

Perceptive

Tech Savvy

Quick-Thinking
Job Description
About GoDaddy
GoDaddy powers the world's largest cloud platform dedicated to small, independent ventures. With nearly 18 million customers worldwide and over 77 million domain names under management, GoDaddy is the place people come to name their idea, build a professional website, attract customers and manage their work. Our mission is to give our customers the tools, insights and the people to transform their ideas and personal initiative into success. To learn more about the company visit www.GoDaddy.com.
Are you an experienced engineer who enjoys building platforms to accelerate product development and experimentation, and bringing complex and challenging technical projects to fruition? GoDaddy's Domains Engineering team is looking for the right person to join our new Production Engineering team.
"In the midst of chaos, there is also opportunity"  - Sun Tzu, The Art of War
Our Production Engineering (PE) team combines both software and systems engineering skills to help build and run our platform.  We operate the world's largest registrar, and the production engineering team helps to keep the engine running.  We have hundreds of services running on thousands of hosts (both physical and virtual) in data centers and external cloud providers on 6 continents.  The PE team is the front line in the effort to achieve and maintain the elusive "Five Nines" goal - less than 7 seconds of outage per week, and about 5.26 minutes of outage per year.  This team is responsible for ensuring we have high quality KPIs and metrics across our organization, tracks and helps in root cause analysis and remediation, and builds / implements major pieces of infrastructure and automation required for running our day to day operations.
Responsibilities:
Will configure and operate RHEL, CentOS, CloudLinux, Windows Server 2008/2012 and other mainstream distributions.
Will perform debugging analysis and provide an engineered solution based approach for resolution of issues
Will work with API's both consuming and providing
Will work with SQL and noSQL data based technologies, such as MySQL and Cassandra, with a focus on basic troubleshooting and query abilities.
Will troubleshoot and make recommendations on improvements and will write applications in PowerShell, Python, C#, Java, Go, and other industry standard languages.
Requirements:
BSCS, BSCE or equivalent degree
5+ years experience in a large scale production environment (1000+ servers).
Solid understanding of the configuration and management of the Apache, IIS, haproxy, etc
Experience providing solutions/automation via code/development using industry standard languages (Python, PowerShell, C#, Java, Go, etc) and code management methodologies (Git, SVN, TFS, etc.)
Experience with RESTful API's
General operational understanding of common Configuration Management technologies employed on Open Source and Proprietary platforms such as Puppet, SaltStack, SCCM, Artifactory and Fabric.
Advanced understanding of Linux and Windows operating systems.
Experience with mainstream Open Source technologies.
Experience with Virtualization technologies (KVM, OpenStack, Virtuozzo, VMWare, Xen, Docker, Kubernetes, Etc.)
Experience with database technologies (MySQL + MSSSQL preferred)
Intermediate experience with monitoring technologies and methodologies (Nagios, Zabbix, Sensu, New Relic, etc.)
Strong analytical thinker and problem-solver.
Organized, detail-oriented and able to multi-task.
Exposure to LeanIT concepts, DevOps, and Agile methodologies.
#LI-JA1
GoDaddy is proud to be an equal opportunity employer. We will not discriminate against any applicant or employee on the basis of age, race, color, creed, religion, sex, sexual orientation, gender, gender identity or expression, medical condition, national origin, ancestry, citizenship, marital status or civil partnership/union status, physical or mental disability, pregnancy, childbirth, genetic information, military and veteran status, or any other basis prohibited by applicable federal, state or local law. GoDaddy will consider for employment qualified applicants with criminal histories in a manner consistent with local and federal requirements.
If you need assistance completing an application for a position with us, please reach out to our Recruiting Team at Recruiting@godaddy.com
To submit your application to this position, please click Apply . On the next screen, after you click Apply, click Create to establish your candidate account. If you have previously created a candidate account, please slick Sign-In and use that account to complete your application.
Job ID R003792
Apply
Benefits
Healthcare

GoDaddy helps keep employees fit and healthy with generous health benefits. From the best medical, vision, dental, and disability to on-site health and wellness assessments and employee assistance plans.

Tuition Reimbursement

GoDaddy is a strong believer in the value of higher education. The Education Reimbursement Program encourages our employees to pursue further education and advancement at the company.

Professional Development

GoDaddy offers programs to help advance the careers of our employees. Programs include instruction led by our trainers, as well as opportunities for Tuition Reimbursement.

PTO

GoDaddy encourages employees to take time away from work to Live Passionately. GoDaddy goes above and beyond to provide opportunities to enjoy time away from work and we provide generous time away to rest & recharge.

Work/Life Balance

We know that maintaining a work/life balance is the key to success. At GoDaddy, we provide many perks and amenities to help facilitate this balance.

Retirement Plans

GoDaddy looks closely at the retirement provisions and provides a competitive 401k employer match program. Our retirement plans are designed to fund a comfortable retirement for our employees.
The amazing thing about GoDaddy wasn't that we were able to define a company standard and have that standard meet or exceed our goals in defining it. The amazing thing was how open the teams were to joining forces to investigate, decide, evangelize and engage on a change like this.
Chris Evans, VP of Engineering
I haven't met a developer yet who doesn't want to change the world for the better with their work.
Blake Irving, GoDaddy Board Director & Former CEO
The product team combines data and customer insight to deliver impactful experiences around the world. Working here is an opportunity to make a difference globally by helping individuals make a living and bring their ideas from inception to reality.
Steven Aldrich, Chief Product Officer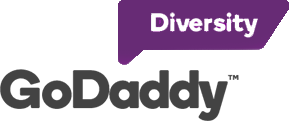 Our diverse employee population reflects the customers we serve. We support and celebrate everyone on our team through our Employee Resource Groups, open and inclusive to all.
Learn More