Copywriter
Apply
Apply Later
Location Hiawatha, Iowa; Kirkland, Washington; Scottsdale, Arizona; Sunnyvale, California
About GoDaddy
GoDaddy powers the world's largest cloud platform dedicated to small, independent ventures. With 19 million customers worldwide, GoDaddy is the place people come to name their idea, build a professional website, attract customers and manage their work. Our mission is to empower entrepreneurs everywhere, making opportunity more inclusive for all. To learn more about the company visit www.GoDaddy.com.
GoDaddy is looking for a Copywriter who has agency experience and is comfortable with all aspects of putting together a campaign.

You will co-create and develop projects with an Art Director. This includes the consumer-facing campaign stories through a broad spectrum of advertising, brand strategy, digital engagement and product presentation. We want The Big Idea, down to the details.

We want a hybrid writer, we actually prefer the term Creative. Someone who lives to see an idea come to life, not someone who will sit back once the copy is written and think the job is done.

As part of the Global Brand Team, you will help collectively shape and guide the voice for the GoDaddy brand. You will have a direct and visible impact on the public face of one of the world's most recognized brands. You will be responsible for delivering authentic, distinctive and breakthrough consumer-facing messaging for independent ventures around the world, as well as creative campaigns tied to GoDaddy's Marketing objectives, all in a consistent, timely, and cost-effective manner.

The exceptional candidate will be distinguished by combining deep expertise in the creative demands of developing effective and on-brand messaging for a global brand with a proven track record of being able to work within the structures of real-world corporate environment. Demonstrated ability to thrive under both creative and deadline pressures is essential, as is the ability to successfully manage multiple projects at once. Ability to integrate individual insight into a creative collaboration that meets both high creative standards and strategic business objectives. A first-hand knowledge of generating and directing creative campaigns in marketing or advertising is essential.

Unflappable under pressure, balancing brand savvy and exceptional creative expression skills, you know how to partner with the other creative and business leaders within the company. You possess a deep understanding of and appreciation for the written word and have a passion for the hearts and minds of small businesses.
Responsibilities:
Lead, develop and guide the messaging for various types of campaigns.
Care about the finished product. If you took the time to write an idea, take the time with all the details. Editing, color, music, set design, UX, experiences… you should have a clear idea of what is important to the idea and brand.
Write content briefs and outlines based on briefings, interviews, background materials, and program plan.
Create compelling narratives in support of Marketing objective and strategies
Work with Marketing and Design colleagues to deliver effective communication across a variety of consumer touch points (physical & digital, social media, events, etc.). Continual cross-functional partnership with the stakeholders. 
Support marketing and content efforts through creative and editorial writing to promote the company's products and vision through multiple channels of communication
Must have the ability to concept, write and edit for a wide range of content. This role will also work closely with product, segment, and channel marketing to ensure the accuracy and relevancy of the content.
Basic Qualifications:
Spent 2-4 years creating content for advertising and social media channels, with at least 1 of those years in social media in an advertising agency, production, or corporate communications environment
Created content for all channels with the belief that social media isn't relegated to Facebook and Twitter because every channel — even TV — needs to be social.
Ability to understand data and convert to clear and effective copy
Creative and analytical mindset and superb attention to detail
Solid understanding of interactive medium and new technologies
Demonstrated superiority in written and verbal communication skills, including exceptional presentation skills
Work samples required
GoDaddy is proud to be an equal opportunity employer. We will not discriminate against any applicant or employee on the basis of age, race, color, creed, religion, sex, sexual orientation, gender, gender identity or expression, medical condition, national origin, ancestry, citizenship, marital status or civil partnership/union status, physical or mental disability, pregnancy, childbirth, genetic information, military and veteran status, or any other basis prohibited by applicable federal, state or local law. GoDaddy will consider for employment qualified applicants with criminal histories in a manner consistent with local and federal requirements.
If you need assistance completing an application for a position with us, please reach out to our Recruiting Team at Recruiting@godaddy.com
Please note that GODADDY does not accept unsolicited resumes from recruiters or employment agencies.
To submit your application to this position, please click Apply . On the next screen, after you click Apply, click Create to establish your candidate account. If you have previously created a candidate account, please slick Sign-In and use that account to complete your application.
Job ID R007843
Apply
Apply Later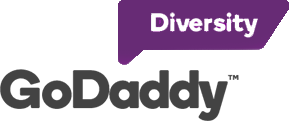 Our diverse employee population reflects the customers we serve. We support and celebrate everyone on our team through our Employee Resource Groups, open and inclusive to all.
Learn More