Analytics Manager, Experimentation
Apply
Apply Later
Location Hiawatha, Iowa; Kirkland, Washington; San Francisco, California; Scottsdale, Arizona; Sunnyvale, California; Tempe, Arizona
Additional Locations Hiawatha, Iowa, United States of America; Kirkland, Washington, United States of America; San Francisco, California, United States of America; Scottsdale, Arizona, United States of America; Sunnyvale, California, United States of America; Tempe, Arizona, United States of America
About GoDaddy
GoDaddy powers the world's largest cloud platform dedicated to small, independent ventures. With 19 million customers worldwide, GoDaddy is the place people come to name their idea, build a professional website, attract customers and manage their work. Our mission is to empower entrepreneurs everywhere, making opportunity more inclusive for all. To learn more about the company visit www.GoDaddy.com.
We've adapted our hiring process in response to COVID-19.  To learn more about what GoDaddy is doing differently click here.
Analytics Manager, Experimentation
We are seeking an analytics manager of experimentation.  This person will thrive in playing a key role in leading an online experimentation program for call center and chat services, one of the main lines of business for the company.  The ideal person will demonstrate an aptitude for working with business teams across product management and the customer care center to understand their strategic objectives and tactics and produce playbooks for data-driven optimization via A/B tests.  The candidate should enjoy conceptualizing a team's strategy to identify optimization opportunities and be a strong influence in how those opportunities are tested.  Satisfy partners so that they're excited to test more!
Besides internal client-facing and consulting skills, experiment design and analysis skills are also keys to success.  This means the candidate must have expert knowledge of inferential statistics, particularly their application in an online experimentation framework.  He/she will get their hands dirty in conducting statistical analysis of data in support of split tests and provide clear actionable insights from the test results.  Quality, trustworthy data is crucial, so the candidate will be expected to show leadership in partnering with data engineers to ensure the data environment is robust and tuned to the needs of experimentation at scale.
Responsibilities
Consult and advise business teams on A/B and multivariate test opportunities, experiment design and best practices, establishing oneself as a subject matter expert and trustworthy partner.
Conduct statistical data analysis of experiments, including primary and secondary metrics and segmentation.
Present and communicate test results and provide recommendations on next steps.
Build self-service tools for the business, including the development and enhancement of test results dashboards.
Collaborate with data engineering to enhance the data environment, facilitating improved analytics and automated reporting.
Advocate for a culture of experimentation and educate on best practices across the organization.
Requirements
Five years of experience in data analytics, including two to three years that emphasize experimentation.
One year of call center analytics experience is preferred.
Three to four years of success in leading relationships with marketing or product teams.
Degree in statistics, data science, mathematics, or other discipline (e.g., economics, psychology, biology) that exposes scientific methods of research and analysis.  Master's degree is a plus.
Strong skills with SQL, Hive, R, and Tableau for data manipulation, statistical analysis, and data visualization.
Experience with experimentation tools like Optimizely and Adobe Target.  Web analytics tools such as Google Analytics.
Deep knowledge of A/B and multivariate testing methodology, including statistical foundations, best practices, and pitfalls.  Pre-post analysis methods and Bayesian statistics are pluses.
Strength in communicating analysis and translating into meaningful business recommendations.
GoDaddy is proud to be an equal opportunity employer. We will not discriminate against any applicant or employee on the basis of age, race, color, creed, religion, sex, sexual orientation, gender, gender identity or expression, medical condition, national origin, ancestry, citizenship, marital status or civil partnership/union status, physical or mental disability, pregnancy, childbirth, genetic information, military and veteran status, or any other basis prohibited by applicable federal, state or local law. GoDaddy will consider for employment qualified applicants with criminal histories in a manner consistent with local and federal requirements.
If you need assistance completing an application for a position with us, please reach out to our Recruiting Team at myrecruiter@godaddy.com
Please note that GODADDY does not accept unsolicited resumes from recruiters or employment agencies.
To submit your application to this position, please click Apply. On the next screen, after you click Apply, click Create to establish your candidate account. If you have previously created a candidate account, please slick Sign-In and use that account to complete your application.
Job ID R009324
Apply
Apply Later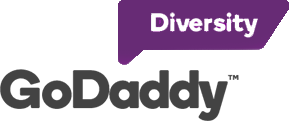 Our diverse employee population reflects the customers we serve. We support and celebrate everyone on our team through our Employee Resource Groups, open and inclusive to all.
Learn More