Senior Database Developer
Apply
Apply Later
Location Iași, Romania
GoDaddy powers the world's largest cloud platform dedicated to small, independent ventures. With nearly 18 million customers worldwide and over 77 million domain names under management, GoDaddy is the place people come to name their idea, build a professional website, attract customers and manage their work. Our mission is to give our customers the tools, insights and the people to transform their ideas and personal initiative into success. To learn more about the company visit www.GoDaddy.com.
As a Database Developer, you should be an expert with data warehousing technical components (e.g. Data Modeling, ETL and Reporting), infrastructure (e.g. hardware and software), and their integration. You should have deep understanding of the architecture for enterprise level data warehouse solutions using multiple platforms (RDBMS, Columnar, Cloud). You should be an expert in the design, creation, management, and business use of extremely large datasets. You should have excellent business and communication skills to be able to work with business owners to develop and define key business questions, and to build data sets that answer those questions. The individual is expected to be able to build efficient, flexible, extensible, and scalable ETL and reporting solutions. You should be enthusiastic about learning new technologies and be able to implement solutions using them to provide new functionality to the users, scale the existing platform, and help drive our migration to the cloud.

Our ideal candidate thrives in a fast-paced environment, enjoys the challenge of highly complex and ambiguous business contexts (that are typically being defined in real-time), and, above all, is a passionate about data and analytics. In this role excellent written and verbal communication skills are required as you will work very closely with a diverse set of teams.
Responsibilities
Building the data architecture and roadmap for integrating disparate data sources across different businesses into a unified data solution.
Interface with Business Analysis, Product Management, and Software Development teams to deliver complete end-to-end Business Intelligence (BI) solutions.
Design, develop, and maintain scalable and reliable datasets that drive key business decisions.
Identify and drive the adoption of data management best practices.
Tune and maintain query performance.
Continually improve ongoing reporting and analysis processes, automating or simplifying self-service support for datasets.
Basic Qualifications
Bachelor's degree in CS or related technical field.
10+ years of experience in Data Warehousing and Business Intelligence.
5+ years of database management and administration, including basic scripting.
Mastery in SQL performance tuning across several database technologies.
Experience with distributed computing systems.
Strong organizational and multitasking skills with ability to balance competing priorities.
Preferred Qualifications
Master's degree in Information Systems or a related field.
Experience with AWS Big Data technologies (e.g. Kinesis, Athena, Redshift, Glue).
Programming expertise in Java and PySpark.
To submit your application to this position, please click Apply . On the next screen, after you click Apply, click Create to establish your candidate account. If you have previously created a candidate account, please slick Sign-In and use that account to complete your application.
Job ID R004962
Apply
Apply Later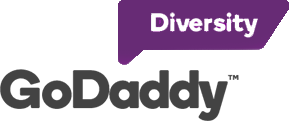 Our diverse employee population reflects the customers we serve. We support and celebrate everyone on our team through our Employee Resource Groups, open and inclusive to all.
Learn More