Senior Manager Tax EMEA
Apply
Apply Later
Location Hayes, United Kingdom
About GoDaddy
GoDaddy powers the world's largest cloud platform dedicated to small, independent ventures. With nearly 17 million customers worldwide and over 75 million domain names under management, GoDaddy is the place people come to name their idea, build a professional website, attract customers and manage their work. Our mission is to give our customers the tools, insights and the people to transform their ideas and personal initiative into success. To learn more about the company visit www.GoDaddy.com.
The Tax Senior Manager EMEA is responsible for the compliance with all relevant taxing jurisdictions tax laws for EMEA entities. The position is responsible for all monthly/quarterly/yearly tax related closing activities for group reporting purposes as well as for statutory purposes as well as managing and overseeing the EMEA VAT and other indirect tax compliance. Managing country specific and drive/assist in group wide tax related projects including inter alia tax efficient structuring, group simplifications, transfer pricing and M&A. The Tax Senior Manager EMEA is responsible for building and developing the EMEA tax function to support business growth and expansion. This role reports to the International Tax Director in the US and other functional tax leaders in the US.


Responsibilities:
• Ensures compliance with local tax laws primarily in the UK, Germany, France, Bulgaria, Romania, Spain, Switzerland and Norway including both direct and indirect taxes first and foremost EMEA VAT
• Manages and oversees the monthly/quarterly/yearly tax related closing activities for group reporting purposes as well as for statutory purposes
• Supports the business and its development from a tax perspective on a daily basis
• Independently manages and oversees country specific and drives/assists in group wide tax related projects including tax efficient structuring, group simplifications, transfer pricing and M&A
• Communicate with (local) tax authorities
• Manages tax fields audits and ensures proper documentation, negotiation and communication with all relevant stakeholders in and outside the business
• Liaison with external and internal (audit) teams and/or consultants to ensure timely delivery of audit requests, including statutory audits and tax computations both current and deferred as well as declarations
• Manages the implementation and development of group wide accounting and tax systems
• Develops, maintains and improves SOX compliance for tax functions including process reassessments and efficiency improvements
• Participates in SOX documentation and testing
• Develops individual team members and the team as a whole
• Manages the performance review and development process
• Work with management to develop information for risk assessment and to prepare efficient decision making
Experience:
• International tax experience in similar international/EMEA position and/or consultancy required preferably both within direct and indirect taxes
• Experience in leading multicultural, international teams
• A minimum of 7 – 10 years tax experience required preferably working for a multinational enterprise
• Experience working in a fast-paced, highly dynamic and changing environment
• US GAAP / international accounting experience required

Skills, Qualifications and Personal Qualities Required:
• CTA (the chartered tax advisor qualification) - preferred
• ACA/ACCA (the chartered accountant qualification) - optional
• Identify areas of potential noncompliance, develop solutions and implement changes to comply
• Strong leader as well as team player who is able to work across multiple functions and jurisdictions
• Ability to analyse and solve problems, results oriented
• Able to work under deadline pressures
• Organized and detail oriented, adaptable to change
• Excellent interpersonal and communication skills, verbal and written
• Advanced knowledge of SOX and internal controls
• Strong proficiency in Excel and Microsoft Office
• Workday Financials experience is a bonus
GoDaddy are proud to be an equal opportunities employer.
GoDaddy is proud to be an equal opportunity employer. We will not discriminate against any applicant or employee on the basis of age, race, color, creed, religion, sex, sexual orientation, gender, gender identity or expression, medical condition, national origin, ancestry, citizenship, marital status or civil partnership/union status, physical or mental disability, pregnancy, childbirth, genetic information, military and veteran status, or any other basis prohibited by applicable federal, state or local law. GoDaddy will consider for employment qualified applicants with criminal histories in a manner consistent with local and federal requirements.
If you need assistance completing an application for a position with us, please reach out to our Recruiting Team at Recruiting@godaddy.com
To submit your application to this position, please click Apply . On the next screen, after you click Apply, click Create to establish your candidate account. If you have previously created a candidate account, please slick Sign-In and use that account to complete your application.
Job ID R004148
Apply
Apply Later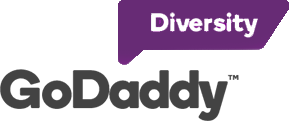 Our diverse employee population reflects the customers we serve. We support and celebrate everyone on our team through our Employee Resource Groups, open and inclusive to all.
Learn More