Learning Program Manager: EMEA
Apply
Apply Later
Location Hayes, United Kingdom; London, United Kingdom; Nottingham, United Kingdom; Iași, Romania; Sofia, Bulgaria
About GoDaddy
GoDaddy powers the world's largest cloud platform dedicated to small, independent ventures. With nearly 18 million customers worldwide and over 77 million domain names under management, GoDaddy is the place people come to name their idea, build a professional website, attract customers and manage their work. Our mission is to give our customers the tools, insights and the people to transform their ideas and personal initiative into success. To learn more about the company visit www.GoDaddy.com.
This business critical position is based at the heart of GoDaddy Learning and its support for the EMEA business, and is responsible for program managing all aspects of employee development related to Technical and Corporate employees across Europe. The high-profile, UK-based position involves close strategic collaboration with business leaders throughout EMEA to ensure that the right learning programs are prioritized and built, that those programs meet the business need, and they land with high measurable impact. The position reports into the Learning Program Management Center of Excellence within GoDaddy Learning, and specifically to a senior program manager based in the US. The Learning Program Manager collaborates with GoDaddy Learning's Instructional Design and Delivery teams in order to commission the development and deployment of learning solutions.
In this role, you will:
Be the key point of contact for all EMEA technical and corporate business leaders on all matters related to employee learning and development.
Work with EMEA technical and corporate stakeholders to identify where capability gaps hinder the company's ability to deliver its strategy, and propose learning solutions to address those needs. Once prioritized, ensure those needs are fed into global curricula and, where local solutions are necessary, manage the build/buy and release of those programs.
Work closely with GoDaddy Learning global curriculum owners, program manage the EMEA roll-out of company-wide learning programs, including onboarding, management development, leadership development, technical boot camps, and other programs that are run across GoDaddy to ensure that they land fully within EMEA.
Own onboarding for EMEA technical and corporate employees. Partner with IT and Operational stakeholders to ensure newly hired technical and corporate employees are able to begin work on day 1, complete any required paperwork or compliance training, and have access to all of the systems and resources that they need.
Propose build/buy solutions to address EMEA technical and corporate learning needs, working closely with GoDaddy Learning global curriculum owners. Where local EMEA solutions are appropriate, own all vendor management relationships.
For EMEA local solutions, use GoDaddy Learning processes to create programs and learning paths by bringing together external and internal learning solutions, and then manage the roll-out of those programs, including pilot testing, communications, and planning for a quality learner experience when the program lands. With these local solutions, work closely with the instructional design CoE and the learning delivery CoE to ensure that local EMEA programs are built and facilitated.
Program manage the EMEA education reimbursement program, as well as its external training and conferences program, to ensure that employees are aware of the programs, utilize them, and that processes are in place for everything from application through to evaluation.
Initial priorities for the role include program management of:
Company-wide management development programs across EMEA.
An existing EMEA onboarding program for all technical and corporate employees.
Design and roll-out of a new education reimbursement program for EMEA.
Design and roll-out of a new external training and conferences program for EMEA.
The ideal candidate possesses:
At least six years of experience working in a Learning department of a global company.
At least two years of experience as a learning program manager utilizing extensive program management tools and skills to roll out programs across multiple countries.
Experience of working closely with corporate leaders (VPs and above).  
Experience of managing the roll-out of training programs across multiple locations.
Experience of identifying business impact metrics for programs, gathering data, and reporting results back to business leaders. 
GoDaddy is proud to be an equal opportunity employer. We will not discriminate against any applicant or employee on the basis of age, race, color, creed, religion, sex, sexual orientation, gender, gender identity or expression, medical condition, national origin, ancestry, citizenship, marital status or civil partnership/union status, physical or mental disability, pregnancy, childbirth, genetic information, military and veteran status, or any other basis prohibited by applicable federal, state or local law. GoDaddy will consider for employment qualified applicants with criminal histories in a manner consistent with local and federal requirements.
If you need assistance completing an application for a position with us, please reach out to our Recruiting Team at Recruiting@godaddy.com
To submit your application to this position, please click Apply . On the next screen, after you click Apply, click Create to establish your candidate account. If you have previously created a candidate account, please slick Sign-In and use that account to complete your application.
Job ID R003975
Apply
Apply Later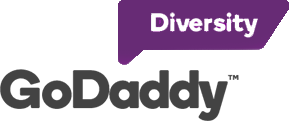 Our diverse employee population reflects the customers we serve. We support and celebrate everyone on our team through our Employee Resource Groups, open and inclusive to all.
Learn More